80px
80px

HARRRYYYYYY POOOOTTTTTERRRRRRRR




WE WILL BE VICTORIUS!!
Featured Article

The SCAR-H is an assault rifle featured in Call of Duty: Modern Warfare 2. In Single Player, the SCAR-H is used commonly by the U.S. Army Rangers in the campaign, and is one of the weapons in the starting loadout for "Wolverines!" and "Exodus". The SCAR-H is unlocked at level 8 in multiplayer, and combined with its high damage and low recoil, it is a popular weapon.
Call of Duty and Wiki News

Another week passed, and not much has happened in terms of Call of Duty news.

New SAC3 Variants and new Elite Variants coming to XBOX ONE on May 19th.
NaDeSHoT and OpTic Gaming win the CoD eSports UMG …

Read more >


Yo homies welcome along to the Call of Duty Wiki News for May 9th 2015 (I hope you like animated gifs edition). I'm doing it a day early so NO ONE STEALS IT FROM ME




The 'M1 Irons' revolver was revealed…

Read more >


Another week is over, and that means its time to do a round-up of this week's news.

AW Released for PS3, PS4 and PC. XBOX One, PS4 and PC also get a new patch update.
Preorder BOIII Digitally on Curren…

Read more >
Did You Know...
Weekly Poll
Favourite mission in Modern Warfare 3?
Featured Media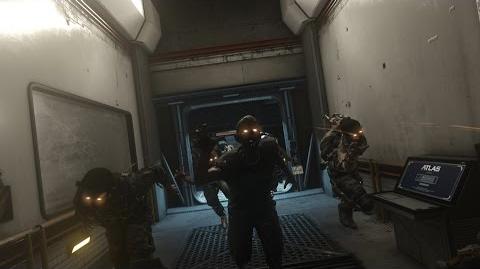 Important Stuff
User of the Month
VMeyer and RisingSun2013
Vote for May's User of the Month from the 19th onwards here!
Congratulations to all the active users who contribute to the Call of Duty Wiki as well!
Improvement Drive
An improvement drive article:
Please improve this article in any way you can. You can vote for another improvement drive article here.