80px
80px

HARRRYYYYYY POOOOTTTTTERRRRRRRR




WE WILL BE VICTORIUS!!
Featured Article

The SCAR-H is an assault rifle featured in Call of Duty: Modern Warfare 2. In Single Player, the SCAR-H is used commonly by the U.S. Army Rangers in the campaign, and is one of the weapons in the starting loadout for "Wolverines!" and "Exodus". The SCAR-H is unlocked at level 8 in multiplayer, and combined with its high damage and low recoil, it is a popular weapon.
Call of Duty and Wiki News

'cause N7 got bored.

Treyarch is going to reveal something undead at SDCC
While Menendez won't return for Black Ops 3, His Voice Actor will.

War Room has a few newer forums up

A proposal for the removal…

Read more >

Thank you to Argo and Soapie Shad for helping me get this right

Treyarch have tweeted what appears to be a teaser for something related to Zombies to be revealed at San Diego Comic Con on July 9th.




It …

Read more >


E3 is over! Many stuff and things happened! Hail Todd Howard the Weevil!

Black Ops III is all over the place! Shown at Sony's E3 conference, it looks like a lot of funexcept for us categorizers/image na…

Read more >
Did You Know...
Weekly Poll
Favourite mission in Modern Warfare 3?
Featured Media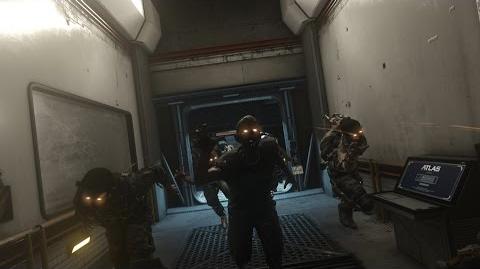 Important Stuff
User of the Month
Everyone!
Vote for June's User of the Month from the 19th onwards here!
Congratulations to all the active users who contribute to the Call of Duty Wiki as well!
Improvement Drive
An improvement drive article:
Please improve this article in any way you can. You can vote for another improvement drive article here.