Home
Talk

740
6,973pages on
this wiki
80px
80px

HARRRYYYYYY POOOOTTTTTERRRRRRRR




WE WILL BE VICTORIUS!!
Featured Article

The SCAR-H is an assault rifle featured in Call of Duty: Modern Warfare 2. In Single Player, the SCAR-H is used commonly by the U.S. Army Rangers in the campaign, and is one of the weapons in the starting loadout for "Wolverines!" and "Exodus". The SCAR-H is unlocked at level 8 in multiplayer, and combined with its high damage and low recoil, it is a popular weapon.
Call of Duty and Wiki News

Hello everybody, tubw back at it again at codwiki




AW is on sale this weekend (Xbox and PC only though)
Some video about some championship (e-sports...)
CoD started a gameplay oriented film festival that…



Read more >

If you haven't picked up Advanced Warfare yet, the game is on sale this weekend on Xbox platforms as well as PC. The sale applies to both the base copy of the game as well as the Digital Pro edition, …

Read more >

Welcome to the news that is still more up to date than Activision support.




Advanced Warfare is getting some more Micro-DLC, still no weed pack. yet Behold Atlas Gorge.
If you feel like you have too much …


Read more >
Did You Know...
Weekly Poll
Favourite mission in Modern Warfare 3?
Featured Media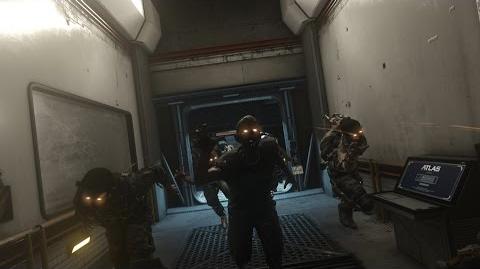 Important Stuff
User of the Month
RainingPain17 and Madnessfan34537
Vote for January's User of the Month from the 19th onwards here!
Congratulations to all the active users who contribute to the Call of Duty Wiki as well!
Improvement Drive
An improvement drive article:
Please improve this article in any way you can. You can vote for another improvement drive article here.