Home
Talk

740
6,934pages on
this wiki
80px
80px

HARRRYYYYYY POOOOTTTTTERRRRRRRR




WE WILL BE VICTORIUS!!
Featured Article

The SCAR-H is an assault rifle featured in Call of Duty: Modern Warfare 2. In Single Player, the SCAR-H is used commonly by the U.S. Army Rangers in the campaign, and is one of the weapons in the starting loadout for "Wolverines!" and "Exodus". The SCAR-H is unlocked at level 8 in multiplayer, and combined with its high damage and low recoil, it is a popular weapon.
Call of Duty and Wiki News

Because no one seems to remember to do this, I'll do it for this week..




Owners of the season pass of Advance Warfare on the Xbox systems can get access to the AE4 rifle prior to the release of Havoc.



Read more >


Hey, I'm finally doing the news for once!




AW on next-gen got patched
Clan Wars has started for those who are interested




People still need help in the War Room

Inactive Community Pages
Policy Overhaul






Read more >


It's all news. Everything. Absolutely everything, all the way down to that small drone fly.




Advanced Warfare got an update on PC. It added some secret improvements like fixing Double XP notifications …



Read more >
Did You Know...
Weekly Poll
Favourite mission in Modern Warfare 3?
Featured Media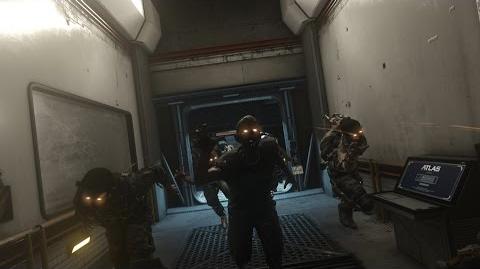 Important Stuff
User of the Month
Ultimate94ninja and AntiScootaTwo
Vote for December's User of the Month from the 19th onwards here!
Congratulations to all the active users who contribute to the Call of Duty Wiki as well!
Improvement Drive
An improvement drive article:
Please improve this article in any way you can. You can vote for another improvement drive article here.