80px
80px

HARRRYYYYYY POOOOTTTTTERRRRRRRR




WE WILL BE VICTORIUS!!
Featured Article

The SCAR-H is an assault rifle featured in Call of Duty: Modern Warfare 2. In Single Player, the SCAR-H is used commonly by the U.S. Army Rangers in the campaign, and is one of the weapons in the starting loadout for "Wolverines!" and "Exodus". The SCAR-H is unlocked at level 8 in multiplayer, and combined with its high damage and low recoil, it is a popular weapon.
Call of Duty and Wiki News
Welcome to another week of weekly news. That has about as much new content as a CoD game (and give it some time, will be released as frequently as them too).

Literally nothing. Yup, one full week of n…

Read more >

A little quiet on the CoD front. But that'll be seen later, first the weather.

New patches for all platforms
See what you missed at Comic Con
BO3 won't be supporting cross platform play.
BO3 will be in t…

Read more >

Just before E3 2015, I announced an exciting opportunity for Wikia to visit with the developers of Black Ops 3 and present questions from the community. Thanks to your excellent contributions, we are…

Read more >
Did You Know...
...that the G3 was cut from Call of Duty: Modern Warfare 2 and only appeared in trailers?
...that the perk Marathon from Call of Duty: Modern Warfare 2 and Call of Duty: Black Ops requires 26 miles of running to unlock its Pro effect, which is the approximate length of a marathon race in real life?
...that you swing the knife faster when you have no ammo in your gun in Call of Duty: World at War?
...that this site was founded by fans, is completely written by fans, and is maintained purely by fans?
...that the "No Loitering" sign in Underpass is in Portuguese, while the "No Loitering" sign on Terminal is in English instead of Russian?
...that the Call of Duty series was referenced in the show Agents of S.H.I.E.L.D. in two different episodes?
Weekly Poll
Favourite mission in Modern Warfare 3?
Featured Media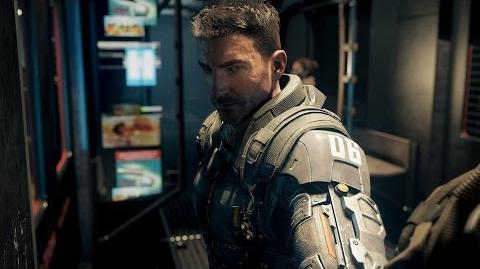 Important Stuff
User of the Month
Potatoes1237 and Soap Shadow!
Vote for July's User of the Month from the 19th onwards here!
Congratulations to all the active users who contribute to the Call of Duty Wiki as well!
Improvement Drive
An improvement drive article:
Please improve this article in any way you can. You can vote for another improvement drive article here.