Featured Article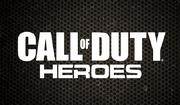 Call of Duty: Heroes is a free-to-play mobile real-time strategy game published by Activision and developed by Faceroll Games. The beta was launched on 14th August 2014. It was under an exclusive beta launch for iOS users specifically from New Zealand and Australia along with a worldwide release for Windows 8 tablets. The full version was released on November 26th, 2014. The game lets players build, customize and strengthen their bases for epic battles. It also allows the players to train and experience commanding an army of legendary heroes, elite soldiers, and devastating drones from the Call of Duty franchise.
Read more...
Featured User

Everyone!

Vote for October's User of the Month from the 19th onward here!

Congratulations to all the active users who contribute to the Call of Duty Wiki as well!

Improvement Drive

An improvement drive article:

Please improve this article in any way you can. You can vote for another improvement drive article here.
News

Call of Duty news

Community news

Did you know...

...that the player can obtain the M2 Flamethrower from the Sniper Cabinet in Nacht der Untoten in Call of Duty: ZOMBIES?
...that in the Brazilian multiplayer maps in Call of Duty: Modern Warfare 2, the "STOP" signs are in English, instead of "PARE" from Portuguese, the official language of Brazil?
...that you swing the knife faster when you have no ammo in your gun in Call of Duty: World at War?
...that Sgt. Callard sacrificed himself in order to detonate the explosives that weren't working?
...that when using the Chopper Gunner killstreak in Nuketown, the nuclear bomb that nukes the map once the game is over can be seen?
...that it's possible to get killed by the player's own or a teammate's Attack Dog in Call of Duty: Black Ops, even on Core game modes, and that deaths in this sense are counted as suicides?
In other languages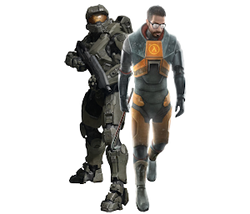 Shooter Games
Go to these sites for info or for help with your own wiki!
Agents of Mayhem • Battleborn • Battlefield • Borderlands • Brothers in Arms • Call of Duty • Counter-Strike • Counter-Strike Online / Counter-Strike Nexon: Zombies • Critical Strike Portable / Critical Ops • CrossFire • Crysis • The Darkness • Destiny • Diabotical • Doom • Duke Nukem • Far Cry • Gears of War • GoldenEye • Half-Life • Halo • Killzone • Max Payne • Medal of Honor • Overwatch • PAYDAY • Pixel Gun • PLAYERUNKNOWN's Battlegrounds • POSTAL • Prey • Quake • Red Faction • Resistance • SAS: Zombie Assault • Shadow Warrior • Splatoon • Star Fox • Star Wars: Battlefront • TimeSplitters • Titanfall • Tom Clancy's Ghost Recon • Tom Clancy's Rainbow Six • Turok • Warface • Wolfenstein
Want your community included? See how!

Ad blocker interference detected!
Wikia is a free-to-use site that makes money from advertising. We have a modified experience for viewers using ad blockers

Wikia is not accessible if you've made further modifications. Remove the custom ad blocker rule(s) and the page will load as expected.