Featured Article

"Though still uncertain as to Richtofen's ultimate goals, Dempsey, Nikolai and Takeo fought alongside him to prevent the Dempsey Test Subject from reaching Group 935's research base on the Moon. The success of their mission revealed the dark truth of just what would be required of each of them - the "termination" of their other selves."
— Biography
Der Eisendrache (German for The Iron Dragon) is a Zombies map that was released February 2, 2016 for the PlayStation 4, and March 3, 2016 for PC and Xbox One in the DLC map pack Awakening. It was released on April 5th, 2016 for PlayStation 3 and May 5th on Xbox 360. It is set in the Griffin Castle in Austria. The size of the map is 50% bigger than The Giant. Two Wonder Weapons are introduced, the Ragnarok DG-4 which is based on the Gravity Spikes from multiplayer, and the Wrath of the Ancients, which is based on the Sparrow.
A fractured portion of the map appears in Revelations.
Read more...
Featured User

Vote for April's User of the Month from the 19th onward here!

Congratulations to all the active users who contribute to the Call of Duty Wiki as well!

Improvement Drive

An improvement drive article:

Please improve this article in any way you can. You can vote for another improvement drive article here.
News

Call of Duty news

Community news

Did you know...

...that Gaz and Ghost are both voiced by Craig Fairbrass, hold the same roles, and are killed on day 6 with high caliber handguns by the antagonist of their respective games?
...that this website was founded before Call of Duty 4: Modern Warfare was released?
...that the original Call of Duty is available for download on the Xbox Live Arcade, PlayStation Network, and Steam?
...that the founders of Infinity Ward, before creating Infinity Ward, worked on Medal of Honor: Allied Assault together?
...that Nightmares mode can be unlocked in Call of Duty: Black Ops III by either completing the campaign or by entering the code "DREAMLAND" into the Data Vault?
In other languages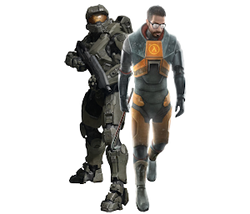 Shooter Games
Go to these sites for info or for help with your own wiki!
Agents of Mayhem • Battleborn • Battlefield • Borderlands • Brothers in Arms • Call of Duty • Counter-Strike • Counter-Strike Online / Counter-Strike Nexon: Zombies • Critical Strike Portable / Critical Ops • CrossFire • Crysis • The Darkness • Destiny • Diabotical • Doom • Duke Nukem • Far Cry • Fortnite • Gears of War • GoldenEye • Half-Life • Halo • Hunt: Showdown • Killzone • Max Payne • Medal of Honor • Overwatch • PAYDAY • Pixel Gun • PLAYERUNKNOWN's Battlegrounds • POSTAL • Prey • Quake • Red Faction • Resistance • SAS: Zombie Assault • Shadow Warrior • Splatoon • Star Fox • Star Wars: Battlefront • TimeSplitters • Titanfall • Tom Clancy's Ghost Recon • Tom Clancy's Rainbow Six • Turok • Unreal • Warface • Wolfenstein
Want your community included? See how!
See all of our Shooter gaming wikis!