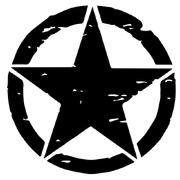 The Allied Powers was an alliance made up of many diverse nations during World War II, hostile to the Axis Powers. The Allies are featured throughout the Call of Duty series. They also serve as one of two playable factions in Call of Duty: WWII's multiplayer mode, with the other being the Axis Powers.
The Allied Powers appear in Call of Duty: WWII multiplayer as a playable faction. The multiplayer announcer is Joseph Turner, voiced by Jeffrey Pierce.
Factions in Call of Duty: WWII
Playable
Friendly
Enemy
Multiplayer only

Allied Powers United Kingdom ( Royal Air Force · Royal Navy) Soviet Union ( Red Army · Navy) French Army Royal Netherlands Army Polish Land Forces Axis Powers
Ad blocker interference detected!
Wikia is a free-to-use site that makes money from advertising. We have a modified experience for viewers using ad blockers

Wikia is not accessible if you've made further modifications. Remove the custom ad blocker rule(s) and the page will load as expected.