Call of Duty Wiki:Rollback
Talk

12
5,347pages on
this wiki
Redirected from COD:R
The rollback extension allows a user to revert all of the edits by one user on a page, to the last edit by a different user. This feature should only be used in reverting edits that are clearly vandalism, and any possibly good faith edits should be reverted with the undo button. This is done so that the user reverting can explain why they are reverting the edit, for the benefit of both the original editor and any other users looking through the article's history, using rollback suggests that the user vandalised, hence no edit summary is needed.
Acquiring Rollback
A request can simply be filled out below. Asking for rollback can be done by anyone, however only users who have shown they are competent on the wiki will get the tools. Although it may take a while, a bureaucrat will visit the page and give out the tool.
Example Request
The below is an ideal approach to asking for the tools:
Hi, I'm Ffums, I have lots of mainspace edits, do lots of anti-vandalism and think I could do much more with these tools. Ffums 13:37, May 34, 2183 (UTC)
Requests
Place all requests HERE.
Hello. I would like to request Rollback, here are a few reasons why:
I watch the Recent changes all Night & day.
The tools can help me undo multiple vandal edits,
Which i have encountered before.
I am a trusted member of the community.
Almost all of my main space edits are undoes.
All in all i know what i am doing. And since i edit during the night mostly, when most are sleeping, it would make things easier for me.
Thanks for considering
-
I think it's time to request rollback, for I think it will be very handy. Most of my edits are undoes, and I think I will benefit more with these rollback rights. I usually check the recent changes and undo many bad edits/vandalism. If I could have these rights to rollback vandalism, I think it would be very helpful.
Thank you for taking your time to read my request. DarkMetroid567 16:26, January 9, 2012 (UTC)
OK  

Callofduty4

 Octavia  16:32, January 9, 2012 (UTC)
I'm going to apply to get rollback because I feel that it will help me get the job done better in a more efficient and faster way than just going through the process of undoing the edit (or even multiple edits). There was one case in which rollback would've been very useful (there were multiple cases actually).
OK  

Callofduty4

 Octavia  16:46, January 9, 2012 (UTC)
I would like to request for rollback rights. I spend most of my time in the recent changes and have undone many vandal edits and bad edits. I believe that with rollback rights I will be able to do more for this wiki. Thank you for your time.
SXe Fiend · talk
16:48, January 9, 2012 (UTC)
I would like to put in a request for acquiring Rollback Rights. I have unfortunately haven't been editing the mainspace as much as I used to, but I am starting to edit on it again, and Rollback will certainly help me in that endeavor.
 Charcoal121 · talk  18:19, February 6, 2012 (UTC)
Not done -- You need to edit the mainspace a bit more before I give you the tool. In addition, I see not one undo in your contributions; whilst you are a good editor, the fact that you've not used "undo" once shows me that you don't have a clear need for rollback at this time. --

Sactage

(talk) 20:12, February 7, 2012 (UTC)
I would like to request for rollback for acouple reasons, I actively patrol the Recent Changes night and mostly day time, I actively undo many Vandalisms, and many of the mainspace edits I have are from undoes of bad edits. Thank you for putting me for consideration.
Argorrath おしゃべり
18:45, June 17, 2012 (UTC)
'Done'and done. Talk 22:15, June 19, 2012 (UTC)
I would like to request rollback for the following reasons: I have undone a lot of vandal edits, I am making an editing comeback, and I check the Recent Changes a lot. I have been on this wiki for a long time and I have seen vandal edits ranging from page blanking to removing letters to messing up the entire template for the page, to replacing page content with random things. I usually undo vandalising edits unless the edit has already been undone. Thank you!

Rampantlion513 Wanna Talk? What I have done
23:54, July 14, 2012 (UTC)
k -- azuris

_

18:09, July 16, 2012 (UTC)
Hi, I am requesting rollback because I have 357 Edits, and around 25+ are undos. I check Wiki Activity hourly for around 2 months, undoing any bad edit, I also check the details of any edit done by an anonymous user. I have been on the wiki for half a year, and I do my best to support and edit the wiki at the best of my abilities. Thank you!

Dark as night...the batman  08:27, August 10, 2012 (UTC)
k -- azuris

_

08:38, August 10, 2012 (UTC)
Hello, I am requesting rollback as I have 129 edits within the Mainspace which most are purely reverts of vandalism or stuff of the sorts. I have had prior experience with Rollback as having it on RuneScape Wiki so I know when to revert and when to rollback. Thank you. Rift Cyra
Puppysmiles 09:06, August 10, 2012 (UTC)
k -- Talk 04:50, August 20, 2012 (UTC)
Slavkopb97
Hi, i would like to request for Rollback. I was inactive theese days because of the school, but when i have free time, i edit. Also, when i see some bad edits or some vandals spoiling the Wiki, i undo their ,,edits", also i have about 880 MS edits. Thanks for reading. --
Delija Do Groba

Проблем?
16:34, September 18, 2012 (UTC)
Passed - remember that rollback is only used for vandalism, and bad edits should be undone, not rollbacked.  

Callofduty4

 Octavia  17:30, September 18, 2012 (UTC)
XDEATHMAN4aP90x
I would like to request for rollback as since the release of Black Ops II, I have undone many edits that are considered vandalism. Over my history I have also undone edits, and watch Recent Activity whenever I am online (Usually 3-10 PM EST). A majority of my mainspace edits are also undos.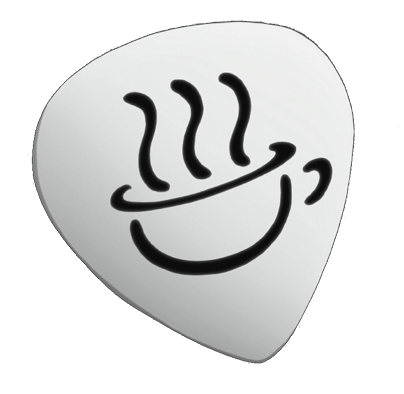 P90Deathman
05:28, November 22, 2012 (UTC)
Passed --Callofduty4 (talk) 01:41, November 23, 2012 (UTC)
I was told that this feature is much more useful than simply undoing vandalism (including getting edit conflicted by two vandals) and would like to request for this feature. My computer is almost always on the recent changes page and I have a large amount of undo edits. This would help a lot, and I definitely have the time to put it to use.

17:50, December 23, 2012 (UTC)
Passed consistently good edits  

Callofduty4

 Octavia  18:41, December 23, 2012 (UTC)