Call of Duty Online
Talk

5
5,318pages on
this wiki

"Call of Duty Online will showcase the traditional features and play-modes of Call of Duty® with localized, unique content tailored to the needs and interest of gamers in China."
— Activision
Call of Duty Online is Call of Duty game released exclusively in China as a "free-to-play micro transaction game" published, marketed, and distributed by Tencent Holdings and fully developed by Activison Shanghai and Raven Software. The game entered open beta on January 14th, 2013. The game features a new gaming model which gives the player the ability to personalize weapons, characters and equipment "with localized, unique content tailored to the needs and interest of gamers in China". The game also reuses dozens of maps, character models and weapons from both the Modern Warfare (series) and Black Ops (series), which can be seen its trailers.
The game features a campaign mode that has yet to be revealed but has been promised to have the player suited as a new member of Task Force 141 and has returning characters such as Price, Soap and Ghost.
There are various weapons in Call of Duty Online that have appeared in the Modern Warfare series. The weapons are able to be highly aesthetically customized, even in areas that haven't been able to be customized before, such as stocks, magazines, and handguards. New weapons and attachments get added through updates.
Assault Rifles:
Submachine Guns:
Light Machine Guns:
Sniper Rifles:
Shotguns:
Handguns:
Machine Pistols:
Launchers:
Specials:
Weapon Attachments
Edit
There is also an incredible array of weapon attachments available to customize a weapon. Attachments also get added through updates. *Please note that this list is not organized by weapon and is incomplete*
Multiplayer Maps
Edit
The multiplayer maps are a mix of maps from the Modern Warfare series and Call of Duty: Black Ops. New maps get added through updates as well. Some of the maps are different variations on maps in the other games.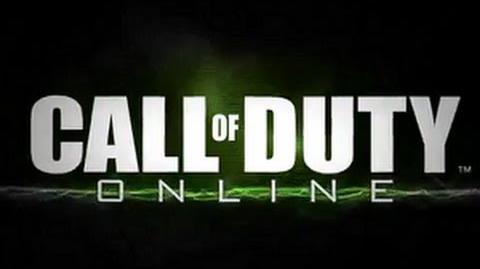 External links
Edit