Featured User

Vote for August's User of the Month from the 19th onward here!

Congratulations to all the active users who contribute to the Call of Duty Wiki as well!

Improvement Drive

An improvement drive article:

Please improve this article in any way you can. You can vote for another improvement drive article here.
News

Call of Duty news

Community news

Featured media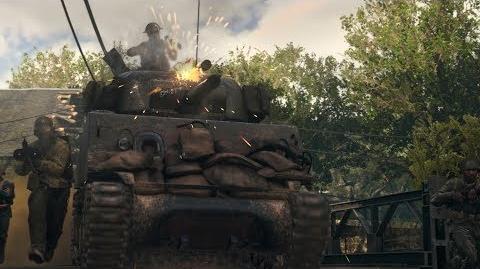 Did you know...

...that the Call of Duty: Black Ops single player mission "Project Nova" is the first time in a Call of Duty game that the player fights both for and against the same faction?
...that twelve playable characters have died in the Call of Duty series so far?
...that this site gets over 22,000,000 hits per month thanks to readers like you?
...that the original Call of Duty received over 80 Game of the Year awards?
...that every final level in the Modern Warfare series' games has had the antagonist's helicopter destroyed, each time aiding the protagonist in killing them?
In other languages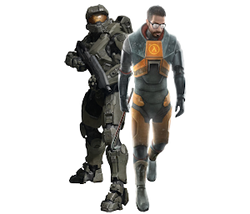 Shooter Games
Go to these sites for info or for help with your own wiki!
Agents of Mayhem • Battleborn • Battlefield • Borderlands • Breakaway • Call of Duty • Counter-Strike • Counter-Strike Online / Counter-Strike Nexon: Zombies • Critical Strike Portable / Critical Ops • CrossFire • Crysis • Destiny • Diabotical • Doom • Duke Nukem • Far Cry • Gears of War • Half-Life • Halo • Killzone • Max Payne • Medal of Honor • Overwatch • PAYDAY • Pixel Gun • PLAYERUNKNOWN's Battlegrounds • POSTAL • Prey • Quake • Red Faction • Resistance • SAS: Zombie Assault • Shadow Warrior • Spec Ops • Splatoon • Star Fox • Star Wars: Battlefront • TimeSplitters • Titanfall • Tom Clancy's Ghost Recon • Tom Clancy's Rainbow Six • Turok • Warface • Wolfenstein
Want your community included? See how!

Ad blocker interference detected!
Wikia is a free-to-use site that makes money from advertising. We have a modified experience for viewers using ad blockers

Wikia is not accessible if you've made further modifications. Remove the custom ad blocker rule(s) and the page will load as expected.