Home
Talk

740
6,905pages on
this wiki



Featured Article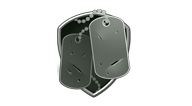 Team Deathmatch (commonly abbreviated as TDM), also known as PEW PEW or Champion League as an April Fool's day joke, is a multiplayer game mode that appears in Call of Duty, Call of Duty 2, Call of Duty 4: Modern Warfare, Call of Duty: World at War, Call of Duty: Modern Warfare 2, Call of Duty: Black Ops, Call of Duty: Modern Warfare 3, Call of Duty: Black Ops II, Call of Duty: Ghosts, and Call of Duty: Advanced Warfare. In Call of Duty 3, Team Deathmatch is called Team Battle, but the objective is still the same. Team Deathmatch is one of the most popular multiplayer modes in the series.
Read more...
Featured User

Ultimate94ninja and AntiScootaTwo

Vote for December's User of the Month from the 19th onwards here!

Congratulations to all the active users who contribute to the Call of Duty Wiki as well!

Improvement Drive

An improvement drive article:

Please improve this article in any way you can. You can vote for another improvement drive article here.
News

Call of Duty news

Community news

Did you know...

...that if all of the heads of the mannequins on Nuketown are shot off in under 15 seconds, the song "Sympathy for the Devil" by The Rolling Stones plays over the intercom?
...that in the Brazilian multiplayer maps in Call of Duty: Modern Warfare 2, the "STOP" signs are in English, instead of "PARE" from Portuguese, the official language of Brazil?
...that this site was founded by fans, is completely written by fans, and is maintained purely by fans?
...that there is a soldier called Price in every game made by Infinity Ward?
...that when playing Exo Survival or Extinction on solo, the game will not pause when the player goes to the options menu?
In other languages