Home
Talk

733
6,707pages on
this wiki



Featured Article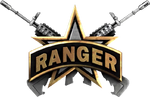 The United States Army Rangers, or simply Army Rangers, are specialized, elite American special operations forces capable of conducting direct action operations. They are based in Fort Benning, Georgia. The Rangers are a light infantry unit that can deploy rapidly and are trained to be extremely flexible in the special missions they are assigned, specializing in airborne assaults (both by helicopter and parachute).
Read more...
Featured User

Vote for October's User of the Month from the 19th onwards here!

Congratulations to all the active users who contribute to the Call of Duty Wiki as well!

Improvement Drive

An improvement drive article:

Please improve this article in any way you can. You can vote for another improvement drive article here.
News

Call of Duty news

Community news

Did you know...

...that each of the three games (Modern Warfare 2, Black Ops and Modern Warfare 3) each have a throwing knife used only once in each of the respective games' campaigns?
...that some foreign enemies in Call of Duty: Modern Warfare 2 yell various phrases in English?
...that in multiple points throughout the series, references are made to the 1998 war film Saving Private Ryan and the 2001 war film Black Hawk Down?
...that even with the god cheat enabled on the PC, the player can still get killed by the Flogger on Shi No Numa?
...that in Call of Duty 2, at one point when Pvt. Vasili Ivanovich Koslov used a radio, another Russian radioman spoke to Koslov in English before than speaking in Russian to another Russian soldier?
...that in 2007 WWE sponsored Call of Duty 4: Modern Warfare with their pay-per view 'Armageddon'?
In other languages