Featured Article

"What once was sundered and undone has been made whole, the three made one."

The Sword of Barbarossa is a mystical blade that was forged in ancient Thule. It would fall into the possession of German holy Emperor Frederick Barbarossa during the Second Crusade. Following Barbarossa's death, the sword was broken into pieces and scattered across Europe.
During World War II, the sword pieces would be reclaimed from their resting places by the MFAA, who sought to use the sword to destroy the now uncontrollable undead forces. Bringing the sword pieces to Thule located in Antarctica, the MFAA were successful in forging the pieces together, thus restoring the sword to its original glory and full power.
Read more...
Featured User

Everyone!

Vote for May's User of the Month from the 19th onward here!

Congratulations to all the active users who contribute to the Call of Duty Wiki as well!

Improvement Drive

An improvement drive article:

Please improve this article in any way you can. You can vote for another improvement drive article here.
News

Call of Duty news

Community news

Did you know...

...that Kravchenko, Mason, and Reznov all wear the same uniform at least once in Call of Duty: Black Ops?
...that rapper 50 Cent provided voice work for Call of Duty: Modern Warfare 2 as the Navy SEALS' announcer and as a Spec Ops character?
...that on Shi No Numa, if the hanged man in the spawn room is knifed enough, the map restarts?
...that in Call of Duty 3, even though the Sten is described in-game as being able to use captured MP40 magazines, the ability was not actually featured in-game?
...that during the Call of Duty: Finest Hour bonus animation reel, at one point, a horde of rats are seen jumping into the air like rabbits?
...that the car company, Jeep, made special editions of the Jeep Wrangler based on Call of Duty: Black Ops and Call of Duty: Modern Warfare 3?
In other languages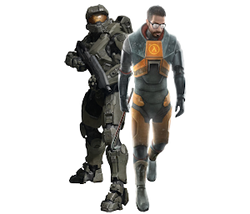 Shooter Games
Go to these sites for info or for help with your own wiki!
Battlefield • Borderlands • Brothers in Arms • Call of Duty • Call of Juarez • Counter-Strike • Counter-Strike Online / Counter-Strike Nexon: Zombies • CrossFire • Crysis • The Darkness • Destiny • Diabotical • Doom • Duke Nukem • Far Cry • Fortnite • Gears of War • GoldenEye • Half-Life • Halo • Hunt: Showdown • Killzone • Max Payne • Medal of Honor • Overwatch • Paladins • PAYDAY • Pixel Gun • PLAYERUNKNOWN's Battlegrounds • POSTAL • Prey • Quake • Red Faction • Resistance • Respawnables • Rules of Survival • SAS: Zombie Assault • Shadow Warrior • Splatoon • Star Fox • Star Wars: Battlefront • TimeSplitters • Titanfall • Tom Clancy's Ghost Recon • Tom Clancy's Rainbow Six • Turok • Unreal • Warface • Wolfenstein
Want your community included? See how!
See all of our Shooter gaming wikis!