For the Call of Duty: Black Ops II map, see Carrier (map).
For the Exo Zombies map, see Carrier (Exo Zombies).
Carrier was a cancelled Call of Duty: World at War multiplayer level. Loadscreen and minimap of this level can be found in Call of Duty: World at War game files, and name can be found in file "mpui.str" in raw/English/localizedstrings  directory. The level was to be placed on an aircraft carrier full of F4U Corsairs.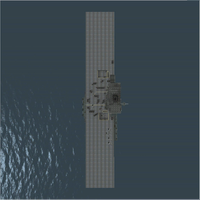 Ad blocker interference detected!
Wikia is a free-to-use site that makes money from advertising. We have a modified experience for viewers using ad blockers

Wikia is not accessible if you've made further modifications. Remove the custom ad blocker rule(s) and the page will load as expected.