For similar gamemodes, see Nuketown 24/7 and Winter Crash 24/7.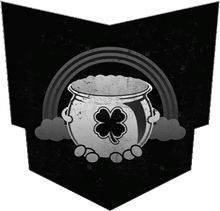 "Only Daybreak. Mixture of Team Deathmatch, Domination, Kill Confirmed, and Hardpoint."
— Gamemode description
Daybreak 24/7 is a special event gametype featured in Call of Duty: Modern Warfare Remastered. Every match takes place on the remastered version of Daybreak, as the name suggests starting 14th March, 2017 and finishing on April 3rd, 2017[1].
The gamemodes featured within the rotation are Team Deathmatch, Domination, Kill Confirmed and Hardpoint.
References
Edit
Ad blocker interference detected!
Wikia is a free-to-use site that makes money from advertising. We have a modified experience for viewers using ad blockers

Wikia is not accessible if you've made further modifications. Remove the custom ad blocker rule(s) and the page will load as expected.