For other uses, see Defender.
"Capture the drone and hold it to upload data and earn points for your team."
— In-game description.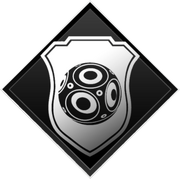 Defender is a gametype for Call of Duty: Infinite Warfare. The objective is to capture and retain control of the saltellite drone for the longest time to accumulate points. Killing the player currently holding the drone will allow it to be captured for either team.
Overview
Edit
Call of Duty: Infinite Warfare
Edit
5 minute time limit
Score limit 250 points
1 second held is 1 point earned for the team
Drone resets after 10 seconds
Ad blocker interference detected!
Wikia is a free-to-use site that makes money from advertising. We have a modified experience for viewers using ad blockers

Wikia is not accessible if you've made further modifications. Remove the custom ad blocker rule(s) and the page will load as expected.