EffectsEd_box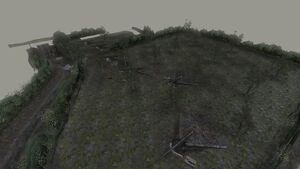 Game
Call of Duty 2
Terrain
Bocage
Console Codename (PC)
EffectsEd_box
EffectsEd_box is a test map in Call of Duty 2 only accessible in-game by using the devmap command in the game's console. It is used as the default map in Call of Duty 2's effects editor.[1]
The map consists of several field sections with 155mm guns and various fortifications and if a player accesses it via the devmap command they will spawn with no weapon, but can acquire four Stielhandgranates and a Default Weapon with give all .
References
Edit
Ad blocker interference detected!
Wikia is a free-to-use site that makes money from advertising. We have a modified experience for viewers using ad blockers

Wikia is not accessible if you've made further modifications. Remove the custom ad blocker rule(s) and the page will load as expected.