Extraction Point is the second track in the Call of Duty: Modern Warfare 2 Soundtrack with a runtime of 3:35. Sections of the track are heard in the U.S. Army Rangers multiplayer games.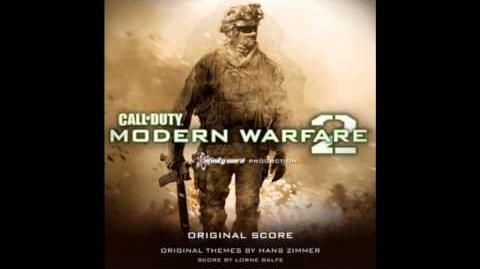 Extraction Point — Hans Zimmer
A remixed version of this track is played during the credits.
This song is also played during "Whiskey Hotel".
Ad blocker interference detected!
Wikia is a free-to-use site that makes money from advertising. We have a modified experience for viewers using ad blockers

Wikia is not accessible if you've made further modifications. Remove the custom ad blocker rule(s) and the page will load as expected.