For similarly named gamemode, see Face Off.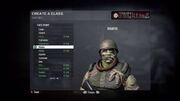 Face Paint is a feature of Create-A-Class 2.0 in Call of Duty: Black Ops.
It is unlocked when the player reaches level 31 having a total of 25 face paint patterns. Like weapons and attachments, face paint is bought with CoD Points, each costing

500.
Face Paints
Edit
Clean (default scheme)
Black Widow (unlocked by purchasing 3 face paints)
Death (unlocked by purchasing 7 face paints)
Reaper (unlocked by purchasing 11 face paints)
Jester (unlocked by purchasing 15 face paints)
Dragon (unlocked with Prestige 11)
Lion (unlocked with Prestige 11)
Demon (unlocked with Prestige 11)
Spider (unlocked with Prestige 11)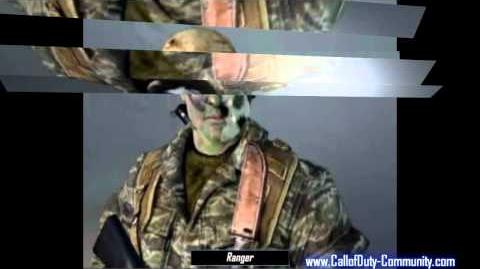 All 25 Face Paints
Among other features, face paint isn't available on the Wii version of Call of Duty: Black Ops. However, on certain maps, face paint is automatically applied.
If a player applies a certain face paint to one of their Create-A-Classes in Combat Training, most of the AIs will wear the same face paint as well during gameplay.
Ad blocker interference detected!
Wikia is a free-to-use site that makes money from advertising. We have a modified experience for viewers using ad blockers

Wikia is not accessible if you've made further modifications. Remove the custom ad blocker rule(s) and the page will load as expected.