Tell the article to standby; we're on our way. Out.
This article contains information about a subject that is scheduled to make an appearance in upcoming content.
Please do not add non-referenced or speculative content until it can be confirmed by the game's release.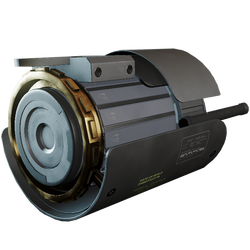 Faraday Slug
"Increases headshot lethality"
— In-game description
The Faraday Slug is an attachment featured in Call of Duty: Infinite Warfare. Any weapon equipped with this attachment will gain additional damage multiplier when striking the head. [1] It is exclusive to energy-based weapons.
References
Edit