Forums:
Index
→
Watercooler
→
Ads in the Articles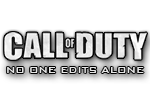 I don't know how many users are having this issue, but when I started editing today, I noticed there was a small ads in pages. Some have been just below the TOC, others just above it. But either way, I question why this is happening, why the ads are in the pages, and if we can do something to remove it.
Legos-Rule-15 Talk 18:34, July 10, 2014 (UTC)
Discussion
Edit
Can you post an image? Because it's either meant to be there, and by Wikia's T&C we're not allowed to remove the adverts from the pages in any way, or it's something linked directly to your browser, in which case it's more a personal issue.
I would, but I don't know how to do that.

Legos-Rule-15

Talk

18:45, July 10, 2014 (UTC)
Right below the TOC. And this has never happened before. Nor can I find anything about it.

Legos-Rule-15

Talk

18:54, July 10, 2014 (UTC)
Right, that's not one of Wikia's advert placements, so it must be something on your end. I recommend contacting Wikia about it, as well doing a virus scan to just to be sure.
Okay, I'll do that right now.

Legos-Rule-15

Talk

18:59, July 10, 2014 (UTC)

I'll leave this open just for a short time just in case there's anyone else that's had a similar occurrence and can shed their experience on the issue, but aside from that, we can pretty much wrap this up.
Ran a scan, no problems. But the weird thing is that if I go on any other wiki though, the ads don't appear. It's only been on this wiki.

Legos-Rule-15

Talk

19:09, July 10, 2014 (UTC)

In that case, just report it to Wikia, even if it's something on your end at least the scan negates it being a virus.
Okay, now all of a sudden no ads are appearing, what the heck. Okay then, I have no clue what was wrong with my browser just then. Okay, false problem then, I guess.

Legos-Rule-15

Talk

19:19, July 10, 2014 (UTC)

As it's fixed itself I'll close this forum, but you still may want to contact Wikia, just to be sure.
Closed
- Issue is resolved.
Ad blocker interference detected!
Wikia is a free-to-use site that makes money from advertising. We have a modified experience for viewers using ad blockers

Wikia is not accessible if you've made further modifications. Remove the custom ad blocker rule(s) and the page will load as expected.