Any interesting Nazi Zombies stories?
5,933pages on
this wiki
Forum page
Forums:
Index
→
Watercooler
→
Any interesting Nazi Zombies stories?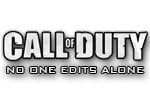 I was playing on "five" and me and 3 pther guys were at round 21. I had a PaP gun and a ray gun (i forgot the name but it was the one with 125 in one clip. We had just killed the thief and we got a bonfire sale. I was going to PAP my ray gun. I put my gun in the machhine and just as it was about to come out the wall turned around and i lost my ray gun and 5000 points :( clawdenxleave message here 08:34, April 9, 2011 (UTC)

I was on Der Riese doing the two person glitch in the mainframe room with my buddy. Both of us were low on ammo and it was the middle of round 20 I think. I killed a couple more with the last few rounds in my PaP PPSH-41 and saw one of them drop a Max Ammo. I told my buddy and since all the zombies were closer to me, he jumped down to get it. I threw a monkey bomb but in a moment of dumbness, i threw it at the bottom of the steps and put a crap load of zombies between him and the max ammo. I told him to get back but he had already made his way into the middle of the crowd when the monkey bomb exploded. He got downed instantly and all the zombies began running for me. I threw down all my remaining monkeys and scrambled down to revive him, then we made a break for the catwalk but when we rounded the corner by the FG42 I got cornered, downed and eventually died. My friend made it to the catwalk and began emptying his PaP ray gun on them then one got turned into a fast crawler but he didn't notice. I began screaming down the mic to watch out but he ignored me and got downed a moment later. Afterwards I was laughing like mad =D
One time I was playing five with three other people. I had the PaP ray gun, Mustang and Sally, Monkeys and all the perks, two others also had the PaP ray gun and another had the PaP winters howl. We had been camping in the spawn room and when we got over run we called the elevator and piled in. I turned around to shoot then ran back to the elevator and dolphin dived in but at the last second the winters howl guy payed for it and doors shut. I asked him wtf he was doing but he just responded by laughing. I called the elvator then turned around, threw a monkey, then shot the hell out of them with the mustang and sally and mopped up the rest with my ray gun. Then I heard all my friends screaming and realized that since they had got the majority of zombies and without any monkeys, explosives or even an elevator, they were downed one by one. I took the elevator and revived two of them but refused to revive the winters howl guy and in the end he died and rage quitted The mercenary 16:20, March 13, 2011 (UTC)
I was on The new map "Ascension" on black ops and there was two other guys (there was 4 of us but the other one didn't have a mic) and we had reached the mystery box at like round 11 and they began to laugh hysterically. So i turn around and i see a bolt action sniper rifle (L96a1) they said something along the lines as "ahahaa you got a lot of chance surviving with that". let's just say that i ended up quickscoping the zombies with a hell-load of collaterals and i got something like 2000+ points from it. they were kiss-asses to me the rest of the game.
I was playing split screen on verruckt and I was camping on the stairs in the electricity room and about 20 zombies are coming down the stairs at me and I knew I was doomed but my friend told me to try and run even though the stairs were really thin and they were definitley going to kill me but I tried.......... and made it! I then proceded to mow them down with me Ppsh-41
Well I wasn't playing but at school one of my friends let me watch her as she was playing zombies on the Ipod Touch. A zombie came from the side of the screen and killed her. She screamed and almost dropped the Ipod. Epic. LITE992 20:10, January 12, 2010 (UTC)
Idk why, but I always end up in the 20 below rounds. I didn't get the new maps. I remember one time, my friend got an lmg, i'm not sure which, either 30 cal or mg42. He won't settle down. He just keeps moving around going up to zombies in the face with it. I keep telling him to settle down on a spot. Then he got downed and all I'm left with is a bar and a kar98. I cornered myself on the german grenades (too long to type) in the first map and I ran out of ammo with the bar. Next thing I noticed was that I was with a bolt action rifle with tons of zombies lashing out at me. I didn't even kill one with the rifle :( . Alpha671 19:01, January 17, 2010 (UTC)
I remember once on Kino der Toten I was at wave twenty-something, not too bad for solo. Anyway, I was trapped in the alley with absolutely no ammo, not even any grenades or claymores, to top it off I had next to no points left. Anyway, I was able to stab a few gas zombies to death and weave my way out. From there I was able to run to the sarting room, buy the M14 and finish them off with headshots. Yippee!
I then replaced the M14 with a better gun and I think I made it to wave 27 before they got me. Oh well, got revenge for that later by making it to wave 33 solo another time. Seijana 01:51, January 19, 2011 (UTC)

I'm playing with my friends on "Five" and we all had PaP weapons;I had the PaP ray Gun and the PaP Crossbow, one other guy had the PaP Ray Gun, and the other two guys had the PaP Winter's Howl. So after teleporting from the war room to the spawn room, we all pile into the elevator. I was the only one with juggernog. Well, we fail at elevator camping so we head downstairs, but a zombie got in. You couldn't see shit. Red rays and grenade indicators and freeze blasts were everywhere. Well, the smoke cleared, and the Winter's Fury guys were both down. The other guy tried to run for it, but was downed by the zombie. The zombie then starts to come for me, so I fired a crossbow bolt right in his arm. He explodes, drops an instakill, and I proceed in reviving my team when a shit-ton of zombies started to come in, attracted by the bolt. I literally shit myself at this point. I unloaded all forty rounds of my Porters X2 Ray Gun, and then I picked up a nuke. I then got revived my team, only ro be downed and not healed. The team of pansys then all died while I laughed and made remarks about their karma. Nikolai Cannot Die 02:38, February 1, 2011 (UTC)
Yesterday, on Kino der Toten, I was playing solo as Takeo. Using the MP40 and Stakeout, I battled through hordes of zombies and Hellhounds, and I made it to the power switch. I pulled it, then turned... There were at least twenty zombies, including gas zombies, charging at me. So, I made a final stand with my MP40's rapidly diminishing ammo supply. I died... but I died a hero. Sgt. S.S. 11:11, February 6, 2011 (UTC)
One day, I was playing on Der Riese with my buddies, all of us camping by the teleporter with the catwalk (where you can buy the StG-44). We all had PaP-ed guns, me with the upgraded FG-42 and upgraded PPsH-41, my friend with a PaP Browning and WunderWaffe, and my other buddy having the PaP Ray Gun and PaP StG-44. We were sitting on the catwalk when one of my buddies gets pushed off by a zombie on round 24. He gets downed, so I throw all of my Monkey Bombs, and me and my buddy scrambling to get him revived. Unfortunately, we didn't have Juggernog so by the time we got up the stairs, about 5 zombie beat the crap out of us from behind. We were all laughing like mad clowns. Guiltyspark343 05:32, February 13, 2011 (UTC)
This was before i got a PS3 and I had Black Ops on wii, anyways, I was with a good friend who is possibly the best wii black ops player. We joined a match with two of his friends and started killing zombies. Now we all had headsets and we were about to teleport when I notice that one person is missing. Then out of nowhere,three zombies charge into the teleporter, so I get out as fast as possible and they teleport with out me. I'm frantically running around, shooting zombies with the commando when i get fire sale and get the galil. I survived to then get stuck because of a glitch and end up dieing. The funniest part was when my friend says"Hey, why'd you leave slayer behind"
when I got a PS3, I also got WaW, I was playing Der Riese when we find the last zombie and I want to turn it into a crawler. Unfortunately, right when I throw a grenade, someone else throws one too and the zombie ends up flying twenty feet.
While a friend was playing at fives, he uses the elevator in the war room and one zombie got in and went berserk. They had no ammo and they ran in circles trying to knife it.
Me and a friend wanted to see if a zombie would go berserk after shooting it. He pulls out his pistol and shoots and misses. He shoots again and misses. Then, for some reason, goes crazy and starts shooting the rest of his clip and the zombie went berserk. It was hilarious.
I was playing on Kino with two of my friends and one eight year old asshole who thought he was the shit (he had like made it to round 12). Anyway, he hogs the box like crazy and lets us open all the doors. Of course he gets the Ray gun, the thundergun, and monkeys. He buys ALL the perks. He buys the Bowie knife. It's like round 24. He starts bragging and does a dolphin dive to celebrate his luck. He dolphin dives into a corner. I dive on top of him to down us both. My friends were cracking up. He had bankrupted himself buying everything, and now he was downed. So my teammates come over tho revive me but not him. He was so mad, he was about to cry. He knew he was going to respawn into round 25 with no money and no juggernog. The best part? He refused to rage quit because of how well we were doing. That and he thought he was so good he could live forever. He got downed about thirty times after that. Anyway, I got the Thundergun and both of my friends got the Ray gun, so he thinks he'll hit the box after miraculously racking up the points to use it. We hog it from him like crazy. The best part was when I got the RPK and let him watch it fall back into the box (I had the upgraded HK21 and the upgraded Thundergun already). We let him hit it. We ditch him. He gets the ray gun. before grabbing it, he gets downed. We revive him right after it vanishes. He cries even more. He finally rage quits, telling us that he was going to report us for being "cock-sucking assholes" to which we reply "eight year olds shouldn't swear" and that we were going to report him for offensive language. In the end, we did. It was the best match I've ever played.

NCD Эй, что рифмы!!
09:58, February 28, 2011 (UTC)
Did the glitch on verruckt in WAW. The person in the glitch went and slept, and the rest of us camped behind Speed Cola. I had 16 Guns at once! The rest had the same. On round 24 or 5 my glitched friend's Xbox turned off. We freaked out as we had no ammo. We tried to open the door and run, but we got overwelmed FAST. That was funny.
P90Deathman
12:25, February 28, 2011 (UTC)
Once I was playing Kino with 2 friends and we got to round 25. All of us had upgraded Ray guns, I had the Afterburner, the second guy had a Spaz-24 and the third had a Zues Cannon. Anyway we had just teleported from the Pack a punch room where the third guy had upgraded his thundergun, when we got to the mainframe zombies started pouring down both staircases and from the doorway to the stage. The Spaz-24 guy made a break for the stage and managed to kill two zombies before he was downed, then the zues cannon guy, who thought he was now invincible, ran to revive him. He managed to fire several shots before they attacked him from behind and was also downed. He started begging me to revive him so after grabbing quick revive, i managed to dodge through all the zombies and began reviving the zues cannon guy. However, just as he got up again they broke through my juggernog and we where both downed instantly. None of us have ever gotten over that game.The mercenary 11:12, March 6, 2011 (UTC)
The day Ascension came out I was playing with 2 friends, Sam and Robert. We ended up doing quite good and at the end of round 15 me and Sam both had upgraded AUG's and Robert had a no-upgraded RPK. By accident we ended up killing the last zombie instead of blowing its legs off and Robert who had more than enough for an upgrade, said "screw it" and ran across the map to the Pack a punch machine. Me and Sam ran after him but by the time we got to the room and he had upgraded his LMG a shit load of zombies began pouring in from all sides. We had no time to form a strategy and resorted to running round the room, spraying like mad and screaming down our mics. All i could see was hordes of zombies, millions of red lazers flying in all directions and the constant stream of Gersch devices the other 2 kept throwing down, which did little more than obscure your vision and pull even more into the room. Eventually my AUG ran out of ammo and i was forced to switch to the masterkey. After that i got cornered pretty fast and thought for sure we were going to die. However, the next zombie I killed then dropped a Death machine! I grabbed it and mowed down all the zombies in the room, then the 3 of us weaved through the remaining zombies and made quick get away to the lunar pad.80.4.94.137 19:13, March 6, 2011 (UTC)
I played Kino with my friend. We had the Ray Guns and I had Hades (PaP Olympia) and he had the RPK. we get in the teleport for the 30th Round but we forgot to link it. I didn't know because I mistaken my friend, who was messing with his claymores, had taken to going in an out, trying to strand himself but come back in right after. I just realize we forgot to link so I spam my Ray Gun and he spams his RPK because he doesn't like getting splash damage from the Ray Gun. We couldn't make it out so I try using my Frag. My friend moves in my line of fire and it bounces off his back and downs me. I'm disappointed at the sudden fail and his RPK ran out so the zombies ate him. then we laugh after we look back at it. We passed the teleporter and the pad at least 20 times when rebuilding. Then we both realize we forgot to use Monkey Bombs so we laugh harder. I laugh so hard my tears came down. He laughed so hard he asked me, between gusts of laughter, to punch him. I do punch him and he still doesn't stop. So I give him the back-hand slap across the face and he just says: "Ow." Funniest game I played. --XxGodOfPwnxX 02:14, March 17, 2011 (UTC)
When I played on Five for the third time since I played BO, these two nooobs kept ditching me and left me with some random dude. So I keep to the table glitch door in case I need to open the door. But I spontaneously get downed and I realized the door's been opened. I swear a lot only to realize that the random dude opened it from the farther door. I reply: "oh. Sorry." Then he says: "No I'm sorry. I opened it so zombies will kill you. I was bored." So I just laugh and say: "Fail." and leave right before the game ends. --XxGodOfPwnxX 02:14, March 17, 2011 (UTC)
On Kino I play with 3 other friends, it's only round two but two disconnect. Right before I succeed in doing the Dolphin Dive glitch on the 3rd guy. We lost. --XxGodOfPwnxX 02:24, March 17, 2011 (UTC)
I played solo on Kino and it was really late and past 12:00am. So I was at Round 56 and teleported. I was really sleepy and I didn't move when I got to the projector, and so when I came back, I dropped my controller and it landed on L2. So it threw the Monkey Bomb. But I leaned my head against the wall and fell asleep, right on the stool I was sitting on. I barely remember getting hit 6 times. (Jugger-nog + Quick Revive, downed *4 hits*, then revived *2 hits*). I lost quick revive the first time at Round 27, then again at Round 42. In the morning, I was at the GAME OVER screen and the PS3 was REALLY warm. So I just yanked the AC cord. Then I wondered how many times the stupid thing restarted when I got downed. --
XxGodOfPwnxX |talk
20:02, March 20, 2011 (UTC)

Ok, here's my story. I went over to my friend's house to play some classic Zombies. So I actually have 2 stories in 1. So we were playing Der Riese, and we were camping on the catwalk. A dog round came, and I decided to be grizz and take point with the Bowie Knife. I ended up falling off and dying. My friend died too, trying to make a run for it.
I also was playing Ascension, and we were also playing with some little kid who was a box hog. Him and my friend were staying in the power room, just using the box. I was over by PhD Flopper, because it's part of my strategy. Anyways, they both get downed, and I see a HUGE wave of zombies coming my way. I end up lining up a ton and just rampaging them with my MP5k. I almost got swarmed, but saw a Death Machine so I circled around them and got it, and clutched that round.
I also have two stories, my first one happened in Kino. I was playing split screen with my friend. I dont believe in the mystery box, so he uses it and gets a china lake. I had a PaP stake out and we were running around when he got downed. I used my M16 to handle most of the zombies, when i got enough points, i PaP my M16. My friend had never seen the skullcrusher(PaP M16) so I show the grenade launcher and its automatic fire. I ended up handling most of the zombies but I got over ran. March 24
My second happened on Der Riese of WaW. IT was still split screen. He gets the monkey bomb from the mystery box. We start getting over runned when I tell him to use the monkey bomb. He didn't know how to use it so I'm yelling "Special grenade, Special grenade, Special grenade" by the time he figures it out, he gets downed and so do I. March 24
Me and my friend billron007 were playing on Der Riese on a private match. We got a crawler on round 17 at the mainframe but he wasn't following us. We followed him and he went all the way to the catwalks and looked at the box for like a minute. We were laughing cos he was making weeird noises and shaking his head. Then, he turned around and downed me. Billron came to save me and I shot the crawler in the face and he died but the round didn't end. We went back to the mainframe and looked into the half open Pack- a- Punch. Inside was another crawler. The doo was too high so we had to throw a grenade in!
I was playing ascension with my friend and two random guys. Theere was this one kid that was yelling at everyone, stealing kills, bragging, and he did not open anything and let us open it. So he gets the raygun, the gersh device and the thundergun, so he is showing off the thundergun by killing one enemy with it and stealing kills. He was also calling us names and telling us that we suck. So he pack-a-punches all his weapons and is showing off. So i say "hey dude, do you want to do a infinate health glitch?" so he says yes. Then i say that all you have to do is throw back my grenade. So i cook a grenade and throw it at him, he picks it up and gets down and no one revives him. later he respawed and got down a again and died. He then quit claiming that he lost his colt, so he is gonna quit. BEST GLITCH EVER!
I was playing kino with some randoms .There was this guy with a Ballistic Knife and an M72/Crossbow.He had ll the perks, and got cornered and downed by the Bowie before he could purchase it.He had ALOT of points, roughly enough to buy the bowie and 2 other perks, so he bought the Bowie Knife.Instead of getting Juggernog, he decided to sprint across the map to double tap, and got completely owned.He spawned again with an M1911.
Yesterday, I was playing solo on Kino for old times sake. It was the first time i'd played in months and I ended up doing okay. By round 19 I had monkeys, the ray gun and the PaP HK21. I decided to try my luck with the box so after throwing down a monkey I ran down to the theatre and opened it. It came up with a Ballistic Knife and as I turned to run back to the stage my monkey bum exploded. I backed up against the box spraying the solid wall of zombies with my hk21 but when I pressed square to reload, my smg disappeared and was replaced with a Ballistic Knife I didn't get one kill with that crappy knife and got hit six times all in one go (Juggernog and Quick revive) =(
I was playing on Moon with an RPK and an upgraded commando (Predator) and had the QED. I decided to throw one and there was a power-up i didn't reliaze. I picked it up and it gave a CZ75. A F****N CZ75 for a Predator. I still kicked butt with it. It was like round 3.
Me and my sister were playing split screen online, and the other two players disconnected. Since my sister refused to buy Juggernog, it was basically up to me. I ended up with an upgraded Ray Gun, Ballistic Knife, and i think an upgraded Aug to. So I survived round 17 and 18 i think by myself with 4 times the zombies as usual solo!!!!

Today i was playing 'Five' with 3 other people and I was playing as Kennedy, well, on round 3 one of the other guys left the game (hate him) and we were left with 3 people n the starting room. So anyway i buy the rifle by the doors and get about 20 headshots with it ( i'm the best sniper ever!) but eventually we all get overrun, so another guy opens the door while i get cornered, i fought them all off but when i got to the lift one of the other guys had gone down, just as i was reviving him he quit so it was just the 2 of us, but when i was running towards the lift he closed the doors and i ended up emptying all of my bullets into the huge crowd that was following me.He then finally turned up and saved me so i bought the mp5k and destroyed the zombies that came through the barriers, eventually i opened the stairs and bought the stakeout, when we got overrun we went to the labs, and this is where it got REALLY CRAZY! I opened a door only to be confronted by a horde of zombies, which i took down with the bowie knife i just bought only to be taken down by a crawler I HAD CREATED. Anyway, he revived me and we went to the pack a punch room, here i pack a punched the mp5k and saved the other guy from certain death. I bought nog, but then nearly lost it when a crowd followed me when i had no ammo. but i lured them into the other guys claymore trap but then the pentagon thief attacked me and i almost lost my gun but the other guy shot him with the Hades (Pap olympia) and got a bonfire sale, with which i pack a punched the stakeout to get the raid. But then, when we forgot to rebuild any barriers, i went down and wasnt revived so i lost everything. I respawned with 6000 points and a pistol, which i pack a punched to get the mustang and sally, unfortunately, i had never used it before and had no idea what they did, so the first shot i fired (explosive) downed me, and then i got revived and downed, revived and downed, revived and downed until eventually (i hadn't muted him) he said that i was too annoying and was becoming a burden so he let me die. But then as he tried to get back to the starting room, 8 gas zombies got into the lift with him, along with 1 normal one, he'd already payed for it and his screaming was deafening (it was round 23) and i almost p****d myself laughing. I mean hey, karma's a b***h. :)
I just got off Tranzit and it was the best game ever, we got the turbine and got on the bus but at the last moment the one person who wasnt on the bus got downed, so one guy jumped out to save him, so we arrived at the diner only to see both of the other guys appear out of the lampost (at first i thought they'd come out of narnia) and head for the box, i got the RPD and the Galil, which, in my opinion are some of the best weapons ever! the the bus was leaving but the box was still here so me and the guy i used the bus with stayed behind, the guy then got a sniper rifle but fortunately he was an amazing sniper. We held out for 6 rounds untl i noticed the power had come on, i used a lampost (type in Denizens on the wiki if you don't know what this means) and appeared in the town. I bought juggernog, nearly died, and got Stamin-Up before another person joined me, then all the others appeared on the bus and we went back to the bus depot to get quick revive, then we nearly made our last stand at the diner at round 26 when we got overwhelmed and the electric zombie appeared. Our luck changed when the EZ suddenly dissapeared for some reason. but then one person used a lampost and another just ran into the fog and i never saw him again, me and the other guy jumped on the bus and didnt get off until we were in the town where we met the other guy, he had the air cannon thing and this was where we really did make our last stand.Just before the attack started i used the bow and got the ray gun. First the guy who came on the bus with me fell into the lava when being chased and got downed and then the EZ reappeared and somehow shot the other guy and made him stand on top of the bank vault door, i Shat myself then and jumped onto the bus, but as i went over the bridge i looked behind me and saw that the EZ, as well as every other zombie on the map, had followed me, i realised that i wasn't going to escape from this so i threw an EMP that killed the EZ and climbed through the roof hatch to kill as many as i could, after 15 minutes, i managed to kill half of them but it wasn't enough and i got downed, it then switched to the last guy's view (the one who ran into the fog must have died while i was downed) and it looked manageable, but then the ones that i couldn't kill flooded in and he decided to hold a grenade and he blew up, taking most of the zombies with him. I was just sat there thinking WTF?! (And Breath!)