Forums:
Index
→
Watercooler
→
I've been hacked in COD BO2 multiplayer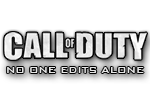 Okay, here goes. Its a bit lengthy but bear with me and help a fellow gamer out.</p>
So the other day i was playing BO2 on my PS3 as usual. I was in a public lobby for Gun Game, and i noticed a player who was in level 1 but prestige 256, something I havent seen before. I immediately assumed that he was a hacker. Without putting much thought into it, i ignored his weird stats and just played the match. Abruptly, the match stopped because the "Host ended game" which was weird because it was a public match. I've had this happen to me before, so i ignored that too, also assuming it was that "hacker". After we were back to the lobby, it sent me back to the main menu screen, which was weird, then when i got back to the online screen, my name was in red letters and i was back to level 1 and, no surprise there, prestige 256. (I'll attach a pic next time i open BO2) My "classes" are also messed up and colourful and I'll attach a pic if any of y'all wanna see. I freaked out, i mean i really love playing Black ops 2, which explains why i still have my PS3 system, and im not too bad in it. You can check out my gameplay from theater mode but back to my issue; have i been hacked? And why?? I mean i dont talk sh*t, and i dont hack or use mods (watch my gameplays for evidence) and my ps3 isnt cracked. Such situation has not happened to me before. Im not prestige master, im just prestige 6 level 55. any feedbacks or comments or opinions would be very much appreciated. you can reach me on PSN at Guns_N_Sages or you can just email me. Thank you if you read the entire thing.
Contact Activision support. There's little we can do for you.
Ad blocker interference detected!
Wikia is a free-to-use site that makes money from advertising. We have a modified experience for viewers using ad blockers

Wikia is not accessible if you've made further modifications. Remove the custom ad blocker rule(s) and the page will load as expected.