PS3
5,932pages on
this wiki
Forum page
Forums:
Index
→
Watercooler
→
PS3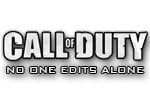 I have a wii and I wanna get a PS3 because wii's are useless but I have a budget of only €300.
So Do you think I should get the PS3 or maby get a diffrent console —Unsigned comment was added by Cod monan
OK, let's do a bit of maths here. €300 is, at the current rate, about £237. That's about enough to get you a 320GB PS3 Slim (Around £229 / €288 depending on where you look), but you won't have enough for any games if you do that. You could also drop down to the 160GB PS3 Slim for about £189 (€238). Of course, I can't tell you what the prices are for your region (since I don't know what that is), but they should be about that level.
Raven's wing Talk14:09, July 7, 2012 (UTC)
Ok, thanks Raven Wing. Im from Ireland by the way and I saw in a shop a PS3 slim, 2 controllers any free game (Sniper Elite V2) and HDMI Cable for €300. —Unsigned comment was added by Cod monan