Sgt Reznov in Black ops
5,932pages on
this wiki
Forum page
Forums:
Index
→
Watercooler
→
Sgt Reznov in Black ops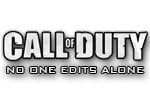 How do we know it's the same Reznov? Why couldn't it be a different one. Like an allusion to the character. What prooves he's the same man? I'm only asking because i'm uncertain and I fear that we may be jumping the gun on this one. 72.71.252.247
The entirety of Project Nova points out that this is the same Viktor Reznov who fought alongside Dimitri Petrenko in World War II.
19:33, May 17, 2012 (UTC)