Forums:
Index
→
Watercooler
→
Weapon Stats on CoD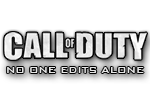 So, title says it at all. I'm looking particulary for MW3 weapon stats. But i'm not sure if i have to search in game files or a chart in the Interweb. Where do you guys get the information?
And also, where do you get images of guns (pointing with the sight, reloading, etc)?
-Jester
---
As for the images, they're in-game images which have been edited to be transparent.

Rain - Talk

07:58, April 16, 2016 (UTC)
---
Thanks. But, damage in that chart also applies to MP?
-Jester
---
So it doesn't apply for campaign. And where can i found damage stats for campaign? —Unsigned comment was added by Jester6
Depends on the game. I know for some of them we have the stats on here already. You may be able to find the stats on the Den Kirson forums in the weapon files they have listed.

Drem

Yol

Lok

  16:55, April 16, 2016 (UTC)

So here's the list of Call of Duty games stats. Until now, the only ones for which the campaign stats are available are CoD4, WaW, BO and BO3.

Ultimate94ninja

talk

·

contribs
Last question, which program can i use to make images transparent, cause i'm being unable with PAINT.NET cause it selects more than i want to. -Jester*
Tuto? --Jester6 (talk) 19:36, April 16, 2016 (UTC)