Will Task Force 141 return?
5,934pages on
this wiki
Forum page
Forums:
Index
→
Watercooler
→
Will Task Force 141 return?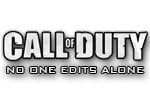 Do you think that Task Force 141 will return in MW3? I think they should but have different character names like Grizzly. It would be good for a multiplayer map it was Shadow Company vs Task Force 141
Ive always wanted Scarecrow and Rook to survive as when Rook died i got pissed of as its only Soap and Price now. Scarecrow looks too tank to die.
Also what would your nickname be mine would be Falcon (Patriot is already taken and New England Patriots are my Favorite football team)--Jay96 14:03, October 3, 2010 (UTC)
Not much of a chance, people. They would have to get on with recruiting after the debacle in MW2.(At the end, they only had about a dozen operatives at most) USP-269 14:45, October 24, 2010 (UTC)

Maybe, Maybe not, MW2 is 6 years in the future, MW3 would be like, 16 or 12 years. We do not know, So I bet not. Trayvin talk 14:47, October 24, 2010 (UTC)
General Shepard was the CO of Task Force 141. Shepard was the driving force behind TF141 and he turned on them. I believe with their overwhelming casualties and the loss of their official leader, they will cease to be a military organization and become a paramilitary group fighting anonymously to maintain the global balance of power or they will simply disband. It would be incredibly difficult to carry on fighting as they don't seem to have much in the way of financial or material backing without a national military at their back. So in other words, they'll either become the A-Team (lol), or go into hiding or return to the armed forces in their countries of origin (doubtful, seeing as how they will probably be tried as traitors unless they managed to save some evidence against Shepard). Incrognito 17:42, November 5, 2010 (UTC)