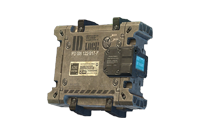 ID Authenticator
The ID Authenticator is an attachment featured in Call of Duty Online. Weapons attached with ID Authenticator are unable to be fired when they are used by an enemy. If a player tries to fire a weapon with the ID Authenticator dropped by an enemy player, the sentence "ID authenticate failed, unable to use this weapon" will be shown on the HUD.
Ad blocker interference detected!
Wikia is a free-to-use site that makes money from advertising. We have a modified experience for viewers using ad blockers

Wikia is not accessible if you've made further modifications. Remove the custom ad blocker rule(s) and the page will load as expected.