Juggernaut (perk)
Talk

39
5,943pages on
this wiki
For other uses, see Juggernaut.
Juggernaut is a second tier Perk in Call of Duty 4: Modern Warfare and Call of Duty: World at War.
In the Call of Duty series
Juggernaut
Tier 2 Perk
Unlocked at

Level 1

Stats ID

167 (Call of Duty 4)
166 (World at War)

Console codename
armorvest
 
"Increased health"
— Perk description
Call of Duty 4: Modern Warfare
In Call of Duty 4: Modern Warfare, it decreases bullet and explosive damage the player takes by 25%. It cancels out and is canceled out by the Stopping Power and Sonic Boom perks.
Call of Duty: World at War
In Call of Duty: World at War, it decreases bullet damage by 25% and does not have any effect against the Fireworks perk. The Flak Jacket perk was created to be the antithesis to Fireworks, making Juggernaut less powerful in Call of Duty: World at War. In almost all situations, Juggernaut will allow the user to survive one more shot. A Juggernaut symbol (a plus sign in a red and white circle) will appear just below the cross-hairs when a player hits an enemy player with the Juggernaut perk.
Multiplayer Tactics
Call of Duty 4: Modern Warfare
Juggernaut can be considered the opposite of Stopping Power, since Juggernaut almost always lets a player take one bullet more to die instead of one bullet fewer to kill. In addition to this, Juggernaut also reduces explosive damage by 25%, hence canceling out Sonic Boom, and reduces falling damage.
In Call of Duty 4: Modern Warfare, the Juggernaut/Stopping Power choice is a choice in tactics, not simply health or damage (as the two cancel each other out). Stopping Power is critical in area denial (map control). It kills faster, and so it can stop an opponent quickly enough, as they could get into cover and regenerate their health. The damage increase also helps significantly with weapons such as the semi-automatic rifles (especially the bolt-action sniper rifles) and shotguns, as it is a crucial factor whether the opponent takes one or more hits to kill with these weapons, due to their lower rate of fire and, in some cases, high recoil. In addition to increased area denial, Stopping Power also benefits from ammo conservation. A player with Stopping Power will use less ammunition, and be able to engage more targets, more quickly, in a single magazine.
Stopping Power is effective for defending objectives in Headquarters, Domination, and Sabotage. By cutting off the map (trapping the opponent), a team can prevent the opposition from reaching the capture points of Headquarters and Domination. In Sabotage, it allows the bomb carrier to be quickly killed, and allows the target to be easily defended once planted.
Juggernaut is just the opposite. Juggernaut is used to prevent enemy control of the map. A Juggernaut can check many open areas without being killed. It is a very effective counter to snipers. It allows the player to survive most shots, and forces the sniper to take more accurate shots in order to score a kill. While Stopping Power allows a player to engage multiple targets, Juggernaut gives the player the ability to escape from dangerous situations. It is also useful when coupled with a sniper such as the Dragunov, R700 or Barrett .50 Cal, to create a deadly counter sniper class, as these rifles are very effective, even with stopping power, and the fact that many snipers use the M40A3 which is difficult to use without stopping power. An M21 is also a good choice but the player will need a fast trigger finger.
Juggernaut is effective for capturing objectives in Headquarters, Domination, and Sabotage. Juggernaut's reduced explosive damage allows the player to survive heavy grenade use in Domination and Headquarters, and allows the bomb carrier in Sabotage to reach cover before getting killed by enemy gunfire.
Call of Duty: World at War
Juggernaut is essentially the same in Call of Duty: World at War as it was in Call of Duty 4: Modern Warfare. However, with the inclusion of Flak Jacket, explosive damage is not reduced by Juggernaut anymore. The picture on the Wii is changed to a shield, because the normal look resembles a D-Pad on the Wii remote.
Trivia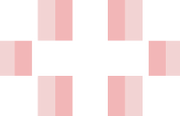 See also