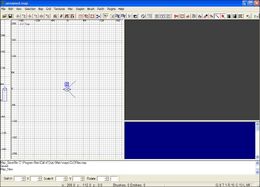 Radiant is one of the mod tools included with the Mod Tools package, used for creating Single Player and Multiplayer maps for Call of Duty, Call of Duty: United Offensive, Call of Duty 2, Call of Duty 4: Modern Warfare, Call of Duty: World at War and has yet to be released for Call of Duty: Black Ops.
It is based on id Software's GtkRadiant, as the IW engine Treyarch and Infinity Ward use to build their games, is a modified id Tech engine.
Treyarch is still investigating possibilities for a Radiant release along the mod tools for Black Ops. Even though mod tools for the game have not been released IW is looking into Mod Tools and might bring in Radiant
to Call of Duty Ghosts.[1]
References
Edit
The Sergeant says, "This article needs more content, so stop messing around and add to it right now!"

Please expand the article as well as you can!