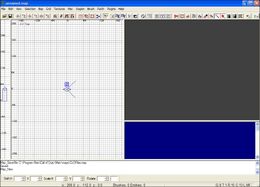 Radiant is one of the mod tools included with the Mod Tools package, used for creating Single Player and Multiplayer maps for Call of Duty, Call of Duty: United Offensive, Call of Duty 2, Call of Duty 4: Modern Warfare, Call of Duty: World at War, Call of Duty: Black Ops, and Call of Duty: Black Ops III.
It is based on id Software's GtkRadiant, as the IW engine Treyarch and Infinity Ward use to build their games, is a modified id Tech engine.
References
Edit
The Sergeant says, "This article needs more content, so stop messing around and add to it right now!"

Please expand the article as well as you can!
Ad blocker interference detected!
Wikia is a free-to-use site that makes money from advertising. We have a modified experience for viewers using ad blockers

Wikia is not accessible if you've made further modifications. Remove the custom ad blocker rule(s) and the page will load as expected.