No one will ever read this!
This article is an improvement drive article. Please help by editing it.
The Sergeant says, "This article needs more content, so stop messing around and add to it right now!"

Please expand the article as well as you can!
South America is a continent that serves as a setting in Call of Duty: Modern Warfare 2, Call of Duty: Ghosts and Call of Duty: Heroes.
Call of Duty: Modern Warfare 2
Edit
The South American country of Brazil is featured in of Call Duty: Modern Warfare 2 as the setting for the campaign levels "Takedown" and "The Hornets Nest".The multiplayer maps Favela, Rundown, Underpass, Quarry and Carnival and the Spec Ops missions O Cristo Redentor, Bomb Squad and High Explosive are also located in Brazil.
Call of Duty: Ghosts
Edit
The Federation in Call of Duty: Ghosts is an alliance of Latin American nations, with the bulk of the member states being located in South America. Several campaign missions and multiplayer maps are also set throughout the continent.
Call of Duty: Heroes
Edit
In Call of Duty: Heroes, South America is one of the few campaigns. There are three levels.  
Mission 1
Edit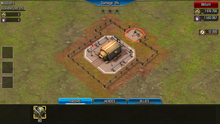 Mission 2
Edit
Mission 3
Edit
Ad blocker interference detected!
Wikia is a free-to-use site that makes money from advertising. We have a modified experience for viewers using ad blockers

Wikia is not accessible if you've made further modifications. Remove the custom ad blocker rule(s) and the page will load as expected.