"Train Bridge" is the sixth mission in the Call of Duty: United Offensive campaign.
Weapon Loadout
Edit
When Ingram tells Doyle to detonate the charges on his command, the train will start driving over the bridge. If the player is fast enough, by sprinting down the ridge and onto the rails, he can run into the train and it will simply pass through him. This needs to be done quick as the mission will end if the train passes the bridge without detonating the charges.
This level proceeds roughly in a Figure-of-8. 
Level gameplay (part 1)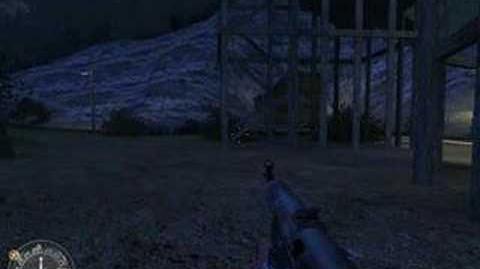 Level gameplay (part 2)
Transcript
Edit
Main article: Train Bridge/Transcript
The Sergeant says, "This article needs more content, so stop messing around and add to it right now!"

Please expand the article as well as you can!