Underground Passage is a campaign level in Call of Duty: Finest Hour featuring the Americans in the Battle of Aachen. The player controls Sergeant Chuck Walker who needs to move through the Aachen sewers to reach the center of the city.
Characters
Edit
Easter Eggs
Edit
Weapon Loadout
Edit
Transcript
Edit
Main article: Underground Passage/Transcript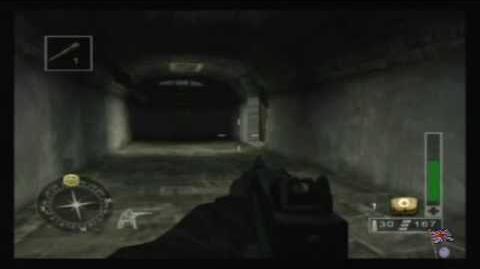 The Sergeant says, "This article needs more content, so stop messing around and add to it right now!"

Please expand the article as well as you can!
Ad blocker interference detected!
Wikia is a free-to-use site that makes money from advertising. We have a modified experience for viewers using ad blockers

Wikia is not accessible if you've made further modifications. Remove the custom ad blocker rule(s) and the page will load as expected.