Meet me and my AK.
Biography
Jach Davis or Dmitri Boreski
Gender

Male

Nationality
Appears in

CoD 4, WaW, MW2, BLOPS, MW3.

Rank

Commander

Affiliations

Spetsnaz , Inner Circle and SAS
Status

Alive

Birth

June 1st

Death

Eventually.

Weapon

AK47, L85A2, UMP45, AKs-74u, SVD, SV98, CheyTac Intervention, m82 Barret, MP412, Desert Eagle, MP5, M60, PKP Pecheneg.
<
Oh, hey there!
My name is Jach Davis, and I play video games...
Ive been following the wiki since about 2008, but never signed up to become a member, so I thought i might as well!
I'm kind of a noob with all this fancy editing!
About me:
Edit
Well, as I put earlier, I play video games. But what I may hear you cry? Well, I've loved Call of Duty ever since COD 4 (ahhh, classic), but I am slowly going off the series due to the let down I was given from Modern Warfare 3! I've returned to my Battlefield roots (Battlefield was one of the first FPS's I ever played) and am addicted to Battlefield 3! But, there is one more game I am addicted to...
SKYRIM!
Ever since Morrowind, I have loved TES, and I reckon I have put in more than 200 Hours into Skyrim :S
Enought about the games!
I am English. End of...
I am also learning Russian, I hope to become an english teacher over in Moscow in the near future.
I am a PS3 gamer, but will be making the transition to PC gaming soon.
My PSN is: Jadavjs98 - Feel free to add me! Put who you are on the wiki though.
Games I own, and mainly play.
Edit
Call of Duty 4 (PS3)
Call of Duty: World at War (PS3)
Call of Duty: Modern Warfare 2 (PS3)
Call of Duty: Black Ops (PS3)
Call of Duty: Modern Warfare 3 (PS3)
The Elder Scrolls V: Skyrim (PS3)
Battlefield: Bad Company 2 (PS3)
Battlefield 3 (PS3)
[PROTOTYPE] (PS3)
World Of Warcraft: Cataclysm (PC (I've played since launch) )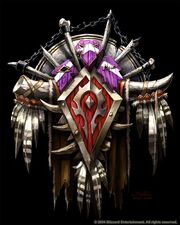 I guess that is it! When I will be getting my PC in june, I'll be a lot more active, and work out how to do some of the fancy schmancy stuff! Bye!
CrazyBritBoy
14:49, April 21, 2012 (UTC) Jach