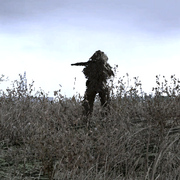 "To hell with the potatos!" Me during Red Army Training (first level of Call of Duty 2)
Well, I'm just a regular user on this wiki reading articles, sometimes editing, doing roleplay, and so on. I own several Call of Duty games and love to play them.
Guest Book
Edit
Put your name below if you've visted my horrible user page :)

23:20, October 1, 2010 (UTC)

Happy Boy Whats up? T M E 23:21, October 1, 2010 (UTC)
Call of Duty games that I have owned and played
Edit
Call of Duty 2
Call of Duty 3
Call of Duty: Modern Warfare
Call of Duty: Modern Warfare 2
Other games that I play
Edit
Halo series
Gears of War series
Borderlands
Fallout 3
Assassin's Creed 2
Other games
100 edits (achieved)
200 edits
500 edits
Become known by others
Userboxes
Edit

Weapon pictures made by using this site:
http://pimpmygun.doctornoob.com/
. Credit to doctornoob for making the awesome site.