ENTER THE DOMAIN OF THE PIE LORD
Edit
If you're too lazy to join the chat on that side, you can just join it here. Derp. 
Join the Chat
Story time with Evi (my yearly writing of a story)
Edit
Story of The Gaben
Edit
Once, Long ago (Like 2000-ish, maybe before) There was a man, named Gabe Newell. He landed a spot in Harvard, but soon realized that being in a prestigious Ivy Leauge school thousands of late-teens only dream about, was not worth a potential like his. Because of this, he left Harvard, and went out, to seek greater things that were actually worth his time. He joined Microsoft afterwards. Sure, at that time, joining a bum company for computers that after time turned to a software company powerhouse, pumping out a Windows every 5 years or so seemed like a bad choice, but Steve Baumer convinced Gabe otherwise. Now a employee of a not-so-prestigious at that time software company, Gabe helped with the first three Windows operating systems. Even because of his genius guidance with the first 3 Windows (it seemed so at that time, because now it's just seem as an outdated bum operating system that had a pinch of nostalgia that hipsters use, if they actually use computers). He realized that No one wanted an software masterpiece that Newell helped create, But instead wanted a game where you blow demons' heads off that used DOS. That's right, Doom was the number 1 installed software on the PC market. ID software was dominating the software world, because that BFG had that, certain flare. And even because of Microsofts fortune (a tiny fortune, compared to now) they still failed to catch up with Doom. Gabe realized that the market was changing. This wasn't Commodore 64's or TI-82's, ID software, a 12-person game studio, proved that. So, Gabe called ID software and asked them that he ports Doom on Windows 99, showing that a good game such a Doom could still run reasonably well on a software such as Windows. By doing this, he theoretically started PC Gaming as we know it. Because of this, he took the fortune he earned working at microsoft, and started his own video game comapny, called Valve. And sure, PC gamers sure have a lot of flaws compared to console, but there will always be... Steam. In 2003, Gaben released a software mastermind. Knowing that for gamers, going to the video game store and buying a disk was a hard task, espesially in the urban terrain of a city. To counter this, he grabbed the ports of every game he can find, and put it all on one site. A software masterpiece, a lifesaver, and a safe haven for all PC Gamers. Now, a king in the software World, Gabe Newell will always be remembered as the guy who caused Microsoft to skyrocket it's already growing fortune, a man who created Steam, and a man who will never release Half Life 3. That, My friends, is Gaben.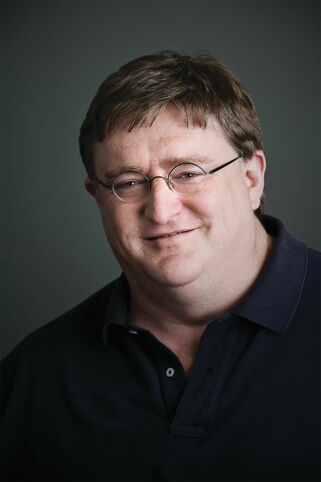 EviHard

What's that? I can't hear you because of the sound of how awesome i am.
Nickname(s)
Evi, The Doctor
Service number
xxx1337noscopepr0xxx
Gender
Male
Nationality
Serbia, the only country more drunk than Russia
Appears in
MW2, Mafia 2, S.T.A.L.K.E.R
Rank
Great Pie General

Affiliations

Pie army
Status
Laying on my sofa, drinking kvass and eating pie.
Birth
August 8, 1257 (derp face)
Death
Enope.
Weapon
"I'll take that big apple pie!"
—Soarin'
"Nope.Evi"
"Well G3>M14."
Hiya There fellow Wikian! My name is EviHard, but you could call me Evi. I'm the first Serbian (YELLOW CARRRRRRRRR) and the Nub of this wiki. I stick around at the chat and i most usually edit userpages and all of that crap. And i don't usually go on a edit spree. My IRC nick is EviPie. I r Soarin'!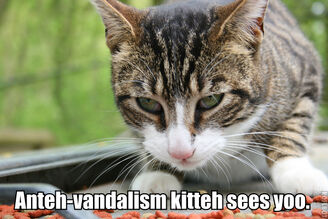 Signatures here!
Edit
=====
EviHard Talk
=====
Ohai, Evi! :D
HUSBAND, I LOVE YOU

TodsterTalk to Seba...
EVIHARD

Strike lll butt_crisis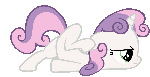 Apples? FUCK YEAH!!!!!!! --
YardhogTalk to AJ 13:23, February 9, 2012 (UTC)
How did I not signed before? XDArcee95
Shut up and eat my Apple pie!!!! :3

XSCX surprise!!!! 13:00, February 29, 2012 (UTC)
BelinskiNik talkfrom your friend Nik for the best gunner of BP4F...
SANDVICH141 14:32, March 2, 2012 (UTC) DAMNIT the g3 is ours teh bethcez stole teh ******** plans
Hi there!
Madnessfan34537Fluttershy 

Is T-Tiem doctor!
14:25, March 19, 2012 (UTC)
You know you want to eat the apples!
Argorrath おしゃべり
00:15, April 2, 2012 (UTC)

hey man, it's your old pal!

Weaver123 |talk|
JOIN THE ANA TODAY

AugFC Talk Page 14:19, April 29, 2012 (UTC)
Ohai there --
Slav
Talk
18:20, August 10, 2012 (UTC)
Hello - TheUltimateH4M talk 01:03, August 12, 2012 (UTC)