ENTER THE DOMAIN OF THE PIE LORD
Edit
If you're too lazy to join the chat on that side, you can just join it here. Derp. 
Story time with Evi (my yearly writing of a story)
Edit
Story of the Great Ice Tower
Edit
Once, not so long ago, was an Ice Tower. It was good friends with the fairies, until the fairies excluded the Ice Tower from their friendship (for being a nub). The Ice Tower found out about it. It was enraged, mad, and wanting to destroy the fairies. The leader of the fairies, Callofduty4 tried to keep the Ice Tower at bay, but it exploed, and its huge lazors popped out, ready for war. The humans found out about the whole thing, and went to the ice tower to take it for themselves. The Ice Tower had other thoughts than that. It fired its lazors at the humans, and destroyed them. The humans, barely alive, sided with the fairies, and they fought the Ice Tower for 9001 days. Finally, the fairies defeated the Ice Tower with the essence of Tunselous. Sauron, the Ice Towers fathers uncles neighbors dogs cousin, saw the whole battle, and revive his fathers uncles neighbors dogs cousin, for it to fight more. The Ice Tower was revived by Saurons magic, and, all pissed, destroyed the fairies, killing every single one of them. Only Callofduty4 survived. Unbeknown to all of them, the Ice Tower used concertated distilled water as a source of power for it lazors. As all the hope was lost, a hero emerged from the horizon. He had a mushroom hat, armor made of randomness and a banhammer for his weapon. It was Azuris, the hero of Merka! As he charged onto the ice tower, the Ice Tower found its match. (trololololo i lied) After 6.23 seconds of fighting, Azuris fell, like the nub he is. But, his soul was lifted. It was Tunselous himself! He was raised from Azuris' nooby body, and threw rotten apple pie at its concertated distilled water source. The Ice Tower went batshit, and destroyed Sauron, so he can't be revived again, and crashed itself. The Ice Tower was destroyed. Tunselous and the Fairies prevailed! But, the Ice Tower picked up its pieces... and is ready for another battle.
To be continued...
EviHard

What's that? I can't hear you because of the sound of how awesome i am.
Nickname(s)
Evi, The Doctor
Service number
xxx1337noscopepr0xxx
Gender
Male
Nationality
Serbia, the only country more drunk than Russia
Appears in
MW2, Mafia 2, S.T.A.L.K.E.R
Rank
Great Pie General

Affiliations

Pie army
Status
Laying on my sofa, drinking kvass and eating pie.
Birth
August 8, 1257 (derp face)
Death
Enope.
Weapon
"I'll take that big apple pie!"
—Soarin'
"Nope.Evi"
"Well G3>M14."
Hiya There fellow Wikian! My name is EviHard, but you could call me Evi. I'm the first Serbian (YELLOW CARRRRRRRRR) and the Nub of this wiki. I stick around at the chat and i most usually edit userpages and all of that crap. And i don't usually go on a edit spree. My IRC nick is EviPie. I r Soarin'!

Signatures here!
Edit
=====
EviHard Talk
=====
Ohai, Evi! :D
HUSBAND, I LOVE YOU

TodsterTalk to Seba...
EVIHARD

Strike lll butt_crisis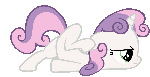 Apples? FUCK YEAH!!!!!!! --
YardhogTalk to AJ 13:23, February 9, 2012 (UTC)
How did I not signed before? XDArcee95
Shut up and eat my Apple pie!!!! :3

XSCX surprise!!!! 13:00, February 29, 2012 (UTC)
BelinskiNik talkfrom your friend Nik for the best gunner of BP4F...
SANDVICH141 14:32, March 2, 2012 (UTC) DAMNIT the g3 is ours teh bethcez stole teh ******** plans
Hi there!
Madnessfan34537Fluttershy 

Is T-Tiem doctor!
14:25, March 19, 2012 (UTC)
You know you want to eat the apples!
Argorrath おしゃべり
00:15, April 2, 2012 (UTC)

hey man, it's your old pal!
Weaver123 |talk|
JOIN THE ANA TODAY

AugFC Talk Page 14:19, April 29, 2012 (UTC)
Ohai there --
Delija Do Groba

Проблем?
18:20, August 10, 2012 (UTC)
Hello -  ~TheUltimateH4M

v12  01:03, August 12, 2012 (UTC)