"The rotten cancer of the Fascist Reich ravages Europe like a plague. Their relentless drive into our motherland steals the lives of men, women, and children alike. The arrogance of their leaders is matched only by the brutality of their soldiers. These are the darkest days of the Nazi occupation of Stalingrad."
-Sgt. Reznov
---
It is

November 9 2010 00:00 UTC

This message will be displayed if the timer does not show up (like if you do not have javascript enabled on your browser)

until Call of Duty: Black Ops is released!
Best Solo Guitarist Ever to Live (video)

01:22, September 20, 2010 (UTC) / 300 edits! yay!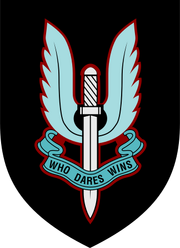 About Me
Edit
CoD1,2,3,4,5,6, Oblivion, Borderlands.
Message me on my page for Borderlands or CoD4 or 5 play.
I absolutely am obsessed with the SAS. I know nearly every major battle they were in off the top 'o' me' noggin.
XBox 360 ... GT is TangoOnYour6
My Favorites
Edit
=CoD4=
Map- Overgrown
Assault Rifle- M14 (2nd, G36c)
Sniper Rifle-M40e3 (2nd, Drag.)
SMG- AK-74u
Perk- Overkill
=Cod5=
Map- Castle
Rifle- M1 Garand/ scoped (2nd, M1 Carbine)
Bolt-Action Rifle- Mosin-Nagant
SMG- Thompson
Perk- Double Tap
=CoD6=
Es Broked... :|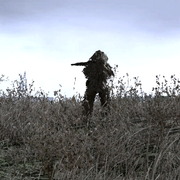 My Classes
Edit
CoD4:

Sniper
-M40A3 (no ACOG) Digital camo
-USP.45 SD
Frag
Stun
Claymores x2
Stopping Power
Iron Lungs
Hardcore Sniper
-Dragunov (no ACOG)
-Skorpion Red-dot sight
Frag
Stun
C4 x2
Overkill
Extreme Conditioning
Scout
-G36C
-M21 (no ACOG)
Frag
Stun
C4 x2
Overkill
Extreme Condition
Spec Ops
FreedomFighter
Userboxes
Edit