Hello, sirs. My name is JSolars. I am an editor on this wiki, and the doorman for the CoD chat.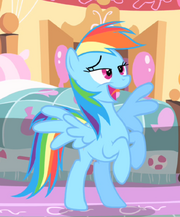 Call of Duty/Homefront/Battlefield
Edit
"Team Deathmatch. Let's do this, guys!"
-Start of Team Deathmatch
"Watch it, sirs, I'm gonna tear him a new asshole!"
-Sometimes said after getting a kill.
"Care package, sirs, early bird gets the worm."
-After calling in a Care Package.
"V-22 Airdrop, sirs, come get em' while they're good."
After calling in a V-22 Escort Airdrop.
Wiki Chat
Edit
"*gasp* Sir, there's something on your face. Was it pain, JSolars? No, sir *shoots Jar* IT WAS DEEEEEATH!!!!!"
-Said to Jar teh marksman.
"Solars - boss."
-Callofduty4, the wiki's main admin.
Me:"So, AS, sir, you did debate team back in school? Were you a master bater?"
AwesomeSauce360:"Yes I was. Wait...JSOLARS! RAWR!"
Me:"falls down in laughter"
-AwesomeSauce360 admitting his (master) debating skills.