Hello children,
My name is Oranjoos (same as my PSN). I have lots of games, including 5 form the CoD franchise, soon to be 6. I play a variety of games, such as racing games as well as shooters and aircraft simulators. I am very good at racing games, especially Burnout Paradise and Need For Speed games, so if anyone wants to challenge me, I'm always online. I am 14 lulululululul and I think I played PS2 for the first time on Gran Turismo 3 A-Spec when I owned my mom with a pimped out Toyota Supra.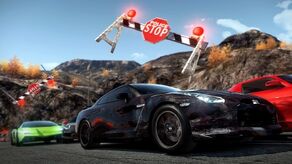 Oranjoos
Nickname(s)
BioPoNii, Mista-_-Pistola (other PSNs)
Gender
Racing Expert
Nationality
Lebanon (live in UAE so come rape me)
Appears in
Modern Warfare 2 in the Favela mission I'm one of the civilians lewl
Rank
Commander Faygett
Status
Reviving Soap MacTavish?
Birth
27th May 1892
Death
8598
Weapon
Tar-21 Silenced, UMP45, AK-47
Signature
Silly Billy Yo
h4x0r!".
My games are: Battlefield 3*
Battlefield Bad Company 2*
Ace Combat: Assault Horizon*
Call Of Duty: Modern Warfare*
Call Of Duty: Modern Warfare 2*
Call Of Duty: World At War
Call Of Duty: Black Ops
Call Of Duty: Modern Warfare 3*
Grand Theft Auto IV
Need For Speed: Hot Pursuit 2010
Need For Speed: The Run
Need For Speed: Carbon
Need For Speed: Pro Street
Need For Speed: Undercover
Burnout Paradise*
HAWX 1*
HAWX 2*
Apache Air Assault
Midnight Club: Los Angeles
Little Big Planet 1
Little Big Planet 2
Madagascar: Escape 2 Africa
Race Driver: GRID
DIRT
Motorstorm: Monument Valley*
Motorstorm: Pacific Rift*
Motorstorm: Apocalypse
          *means I play them alot or am good at them