PhantomSnakeFilms is my Youtube....check it out!
Edit
Hello, or salam al eleikoum in arabic ! Yes, I am bilingual, and part Sudanese. I love the COD series and i've been palying it since Cod3. (WHICH WAS A HORRIBLE ONE TO START WITH) X-P. I am a proud Mw3, mw2, and Black Ops player, and I AM NOT A FANBOY. Every COD game is truly amazing, including Black Ops.
DO THE MATH - PS3 = XBOX.
Edit
Some Epic quotes from other COD wikians
Edit
"I don't think we've ever had an Arab editor on this Wiki before,"
- JPanzerj
"Welocme to the Wiki - based on how you already have 21 edits, I don't think you need a lecture,"
- That40sGuy
"BRONY OR GTFO,"
- Smuff
Some of my memorable quotesEdit
"Screw our flag, i'm heading towards THEIR flag,"
-At the start of Domination
"This is nothing like the RC helicopter my dad bought for me when I was 7,"
-First time getting a Chopper Gunner
"Ammo.....meh, it's better then nothing,"
-When getting ammo from a care package
"Surely its not worth it,"
-When seeing teamates rushing in SnD
"DO NOT LAY A FINGER ON POCHY,"
-When creating a crawler on zombies
"Awwww, look's like SOMEBODY made Mr. Host Mad,"
-When Host migration take s place
"Indiana Jones...thought this was COD,"
-When getting a booby trapped care package
"THE NUUUMBBERSSS!!!11,"
-Throughout playing the Black Ops campaign
TRIVIA TIME
Edit
I am the first Arab editor on the Wiki
I like pie
To me, Black Ops is just great.
I have never purchased Second Chance.
I love sniping, not quickscoping.
I feel uncomfortable playing Zombies wth a lobby full of 8-year olds.
FIRST PRIORITY - TURN ON THE POWER
Im into glitches, but I dont do them online.
Call me stupid all you want, but I actually like the Cod Point system
Support Package - no challenge, therefore giving n00bs a chance.
Why am I PhantomSnakeftw? Look under this bullet
PSN= Phantom_Snake11
I HATE BOOSTERS
I HATE BOOSTERS
I HATE TAC INSERTIONS
I HATE BOOSTERS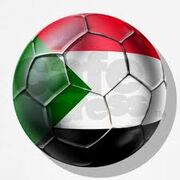 Phantom_Snake11

Nicknames:

Phantom, PS

Gender:

male

Nationality:

Egyptian, Sudanese

Appears in:

COD 3, COD MW2, Black Ops, COD MW3

Affiliations:

Opfor, Tropas

Status:

Alive

Birth:

September 4

Weapon:

Galil, mp412, claymore, tomahawk, Flashbang (I also like the AS50)
Alpha Alpha