"USE DEMONS TO MAKE MORE DEMONS? THOU ART MORE DEMON THAN I. SUCH IS HUMANITY."
— Gagyson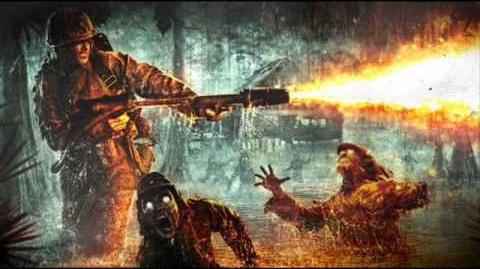 This is Sgt.Sandwich's home wiki on Wikia.
The wiki's Facebook page.
The wiki's other Facebook page.
Hi. I am Sgt.Sandwich. My favourite genre is Racing. My favourite shooter franchise is Medal of Honor.
Derp files
Edit
Trolling
Edit
A blog post or comment you recently made was deleted because it was considered trolling. Trolling can include, but is not limited to:
Calling out other users
Flaming other users/starting flame wars
Posting off topic information
Did not conform to Wiki policies
Please read the policies in order to brush up on the style and professionalism that is expected on this wiki.
You are still free to make posts; however, please make sure they are up to standards!
Thanks!

A reminder to stop trolling ASauce when he enters Special:Chat.
Birthday calendar
Edit
IRC/Chat pics
Edit
Reach 500 Mainspace edits (Achieved 10/17/2010)
Reach 1000 Mainspace edits (Achieved 11/07/1210)
Reach 2500 Mainspace edits (Achieved at currently unknown date)
Reach 5000 Mainspace edits
Reach 7331 Mainspace edits (1337 Reversal)
Reach 9001 Mainspace edits
Get Rollback powers
Become UOTM
Become an Admin
Make a friend
Put your name here if you consider me a friend
Edit
Gah once again the only one without a special sig.Sniperteam82308 01:17, October 22, 2010 (UTC)
P90Deathman
01:08, November 2, 2010 (UTC)
Helljumper (Orbital Drop Shock Troopers)

21:46, November 20, 2010 (UTC)
Alexthepitboss (da boss) 01:14, November 21, 2010 (UTC)
Cpl.Bohater 16:31, December 12, 2010 (UTC)
- User:JerryWiffleWaffle 12:57, November 24, 2010 (UTC)
BengalMan81DMK961 23:10, December 10, 2010 (UTC)
UberGamer Talk10:48 AM, Sat, Christmas, 2010.

Pvt. Trueblood Hello?

17:40, January 9, 2011 (UTC)
Pancake301
Mancl692 20:19, July 6, 2011 (UTC)

Thumps4DaZomb Talk

I liek sammiches.

Metlman Talk

00:12, July 11, 2011 (UTC) </span>
FireBird-
hurr!
20:13, April 2, 2012 (UTC)


  14:33, April 13, 2012 (UTC). HI! :D
What people think about me
Edit
Consoles/Handhelds I own
Edit
Ps2
Wii
Xbox
Gamecube
DS Lite
3DS
Games I have/play
Edit
Call of Duty:
Edit
Crossfire
Drift City
Runescape- name: Killerear1
Battlefield Heroes
Gang Garrison 2
Need For Speed World- name:Sgt.Sandwich
Team Hat Fortress 2 (And subsequently Steam)
Need For Speed(3/lll:Hot Pursuit, Hot Pursuit 2, Underground, Underground 2, Most Wanted, Carbon, ProStreet.)
Medal of Honor(Allied Assault+Spearhead & Breakthrough expansion packs, Rising Sun, Pacific Assault, Vanguard, Airborne.)
Fable
Forza motorsport
Battlefield 1942
Grand Turismo(3 A-Spec, 4)
Super Smash Bros. Brawl - friend code: 1462-9045-8961
A bunch of other games i'm too lazy to list out(for now)