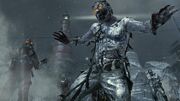 My Userpage
Edit
Welcome to this userpage. Theres nothing special about it. Ill bet there's nothing special about yours either. So anyway, my page. Its on Cod wiki just like yours. Whoop-de-doo. (By the way, i'd prefer this NOT edited at all. if you feel something should be changed, plz say so on my talk page.)
Things I Hate
Edit
Haters (ftw)

Noob Tubers w/ OMA
Thundergun
Campers
Things I Dont Care About
Edit
Ppl who hate meh
UMP45s
Knifers/Rushers
Bronies.
My Weapons of Choice
Edit
CoD 4: USP. 45 (epic weapon that nobody uses.)
CoD: WaW: Mousin-Nagant (idk i don't play WaW much)
CoD: MW2: Vector (because noob corner-campers cant 1000 RPM of pure epicness) (yea that's right)
CoD: BO: ASP (for its low damage and high firecap.)
Zombie Mode: Ray Gun. (do i even have to explain?)
CoD: MW3: Idk yet, probably the Kriss Super V (D: not gonna be in MW3...) It is the MP412
Games I Play
Edit
Halo 3
Halo: Reach
Cod 4
CoD: MW2
CoD: BO
CoD: MW3
Gears Of War
Gears Of War 2
Rainbow Six: Vegas 2
Fallout 3
I play 360, my gamertag is Sporkmaster42 and i rarely use my mic.
Stuffs about me
Edit
uhhh.... im not one of those IW fanboys, i play almost everything that comes out.
I am one of the few who plays BO with graphic content restricted. ( i am only 14 ppl)
I one day plan to own a 3rd class gun license and a fully-auto AK-47 and Uzi.
Unlike some people who inhabit this wiki, I happen to know my fair share of gun knowledge ( i'm not the best in the world, but i always know the actual name for a gun is and what caliber it shoots in real life.
Yay depression... I do suffer from depression more than most others.
I HATE how EA can be such a freaking dick about Call of Duty.
Cool Photos W/ Captions
Edit