"Para's Don't Die...We Go To Hell And Re-Group!" Unnofficial Parachute Regiment Motto
"You think you had lag? It took Jesus three days to respawn!" The Mighty Red Menace
"Down with Gravity!" The Mighty Red naughtyness
NOTE: If you have any problems or criticisms about my ideas, play style or the way I think please feel free to keep those thoughts to yourself.
Name: Classified
Nickname: Red (hence the name)
Occupation: Student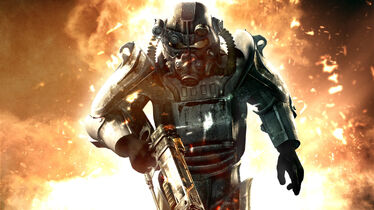 Semper Fidelis
Edit
As a tribute to men of action around the world I have decided to dedicate this part of my page to men who, in the face of danger, stood up and fought gallantly, and had their names go down in legend for just a few moments and then forgotten.
Here is my tribute to all of them and just a few men whose stories have captured my mind.
Baldomero Lopez
Edit
Baldomero Lopez was born on August 23rd 1925. His father emmigrated to Florida, USA, from Spain and raised a family there.
Lopez attended Hillsborough high school and was a good basketball player and and showed signs of wanting to join the US military in his childhood.
He was a regimental commander in the school's Junior Reserve Officers' Training Corps program and enlisted in the US navy in 1943 where he was selected to go to the US naval academy. Graduating in 1947 he became a second liutenant in the Marine corps and in 1950, when the Korean war broke out, he enlisted as a combat infantary man and was shipped to Inchon where he took part in the invasion.
It was in these moments that he saw his men taking cover behind the seawall being blown to hell by the North Koreans on the other side that he charged up the seawall trying to inpire his men to follow. It was this moment the iconic photo of the entire Korean war was taken
Shortly after this image was taken and he inspired his men to follow him his squad encountered an MG nest. Lopez began to throw grenades to knock out the MG but as he jumped up to thow his last grenade, he was hit in the shoulder with a burst of automatic fire.
A fellow marine shouted "Grenade!" and the marines went to prone and tried to find whatever cover they could from the frag grenade which would likely kill them all.
The men heard the bang.
The grenade had gone off, but none of Lopez's men were killed by it.
In his final moments, realising he could not throw it back, Lopez crawled over to his grenade and placed it under his stomach, absorbing the blast. He had suffered a minor wound from the MG but gave his own life so that his fellow marines may live. A true testament to the unbreakable comradeship that soldiers share.
Lopez was awarded the posthumosu Medal of Honor and was praised a hero by the Marines and the US govenment, but today very few people know of Lopez's incredible act of bravery; All that remains is the picture of a forgotten marine leading the charge and the fading Legend of Baldemero Lopez.
Baldemero Lopez, 1st Liutenant, 1/5 Marines, 1st Marine Division
Born: August 23rd, 1925, Tampa, Florida
K.I.A. September 15th, 1950, Inchon, North Korea
Gone but Never Forgotten