Well one time, Superman came down and said "James, you need to make a CoD Wiki account" so then I said "Ok Superman I will make a CoD Wiki account" The end.
I live in Chicago
I own a Gibson Les Paul (only guitarists will know how awesome that is)
I'm a PS3 gamer. If you want to add me my username is TheSackboy17
Best picture ever: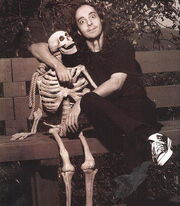 Userboxes
Edit

Now excuse me as I think of another setting....