Eric Hirshberg, CEO of Activision publishing revealed a few of the company's intentions over future DLC for the Call of Duty series in a recent interview with Wired.com.
"The idea of giving people constant incremental playable content and making it so you're never more than a few weeks away from the next new experience within the Call of Duty universe is part of what we're experimenting with," Hirshberg said. "This franchise doesn't really behave like most franchises," he said. "It's become something of a year-round activity for a large percentage of our player population."
Hirshberg said in order for Activision to be successful, "the company has to listen closely to the desires of its fans. What they want, is more downloadable content." Even though last year's Black Ops had a record number of available maps and content, Hirshberg says that players want more.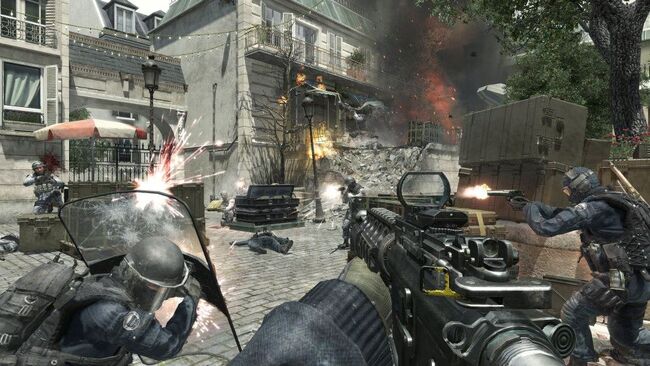 "One of the things that was most appealing when we were researching these ideas with consumers is the idea of breaking up the DLC so that it comes more often and more regularly," Hirshberg said. "We want to provide DLC to people more often and also experiment with more of a variety in the forms of playable content."
In the past, Infinity Ward and Activision hinted that DLC might include some form of Weapon DLC and even all new Spec-Ops Mission modes.
When asked about the future of Elite and DLC for future titles Hirshberg said, "The nature of this kind of service requires constant iteration, there are things (in development) that consumers don't yet know they want… because they can't imagine it."
The original article on the topic can be found here
So, what are your thoughts on future DLC? What kind of variety would you like to see? New maps? New missions? New weapons? Leave your thoughts in the comment section below.
Ad blocker interference detected!
Wikia is a free-to-use site that makes money from advertising. We have a modified experience for viewers using ad blockers

Wikia is not accessible if you've made further modifications. Remove the custom ad blocker rule(s) and the page will load as expected.