Earlier today, an official trailer for the upcoming Extinction map Mayday was released.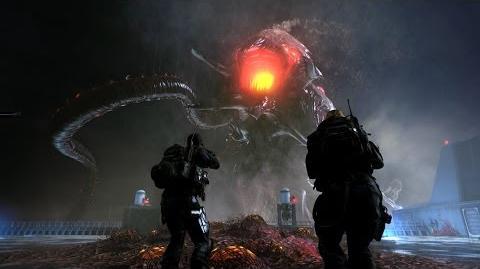 The video itself shows gameplay of Mayday, the second episode of the Extinction saga. Conversations can be heard throughout the video, along with showing off the some of the new weapons and enemies you'll be fighting. Mayday will be released April 3rd on Xbox platforms through the Devastation DLC.
Ad blocker interference detected!
Wikia is a free-to-use site that makes money from advertising. We have a modified experience for viewers using ad blockers

Wikia is not accessible if you've made further modifications. Remove the custom ad blocker rule(s) and the page will load as expected.