Hey everyone, I am so glad to join this place, and right now, I will be enjoying my time here. For my first move, I will talk about the newest COD game yet, Advanced Warfare

yeah!
I'm excited for this game, (except I can't get it because I'm watching a playthrough so I can make my fanfiction ten days afterwards) and I'm really impressed about this, but there was a few things I had in mind.
Is Atlas corporations ,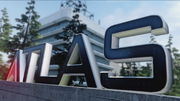 the ones we're fighting with in the game, the real bad guys?
Don't get me wrong, I know we're fighting against the KVA (the guys who I don't think are important) but did anyone wonder who we're fighting against after they're gone? What enemy does Atlas have to face?

Which brings me to the other information things that I can find. In the console edition (I couldn't find it though) there was no Atlas logo on it, and all it had was the Sentinel Task Force. This did bring a question to me, since all we're doing is fighting with Atlas, the Task force must be the good guys because of some reasons.
Another thing I was concerned was that in the mission Collapse,
which is set six years after induction, Mitchell and Gideon are chasing after some Atlas Vehicle! I might be crazy, but that might actually be a bad thing.
A private military company turns to stab the back of all the important people, and I believe that Jonathan Irons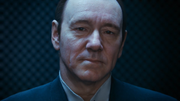 is behind all of that. The words "With great power, comes great responsibility" comes up to my mind when I think of him. He might be desired to have so much power in his hands, and the fact that he owns the entire company of Exoskeleton soldiers definitely means trouble. I would also like to go down the recent trailer we had. This scene is where we see Gideon (I believe?) fighting two Atlas soldiers and escaping the scene.
Either Gideon turned to the dark side, or he's being the hero of running away from Atlas and joining the Sentinel Task Force. What is going on? Maybe we could be fighting Atlas in reality, but we have to wait and see who we're really fighting for.
This is where I leave, if this theory could be true, then I guess we're gonna have a bad time or something like that. I'll see you guys next time.
Ad blocker interference detected!
Wikia is a free-to-use site that makes money from advertising. We have a modified experience for viewers using ad blockers

Wikia is not accessible if you've made further modifications. Remove the custom ad blocker rule(s) and the page will load as expected.