Activision Blizzard announced in their quarterly earnings report of a new Call of Duty game, currently under the name of "Project Colossus." Speculation points towards this project being the highly anticipated Modern Warfare 3. A teaser made recently by PlayStation Magazine provides some credibility to that belief.
Additionally, the project was spotted on a Tesco database with a release date of November 8, placing it in the same window that nearly every Call of Duty has been launched in. The date would place it after the release of a competitor, Battlefield 3, whose developer has had a lot to say about the Call of Duty series.
No further comment was made by Activision.
---
It has been suggested for a while that an online Call of Duty game in China would surely be a success. It seems that Activision thinks the same.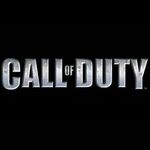 In their quarterly earnings report, Activision made clear that they are making a "robust investment in forthcoming Call of Duty titles, including a micro-transaction game for China."
The announcement reflects Activision CEO Bobby Kotick's comments on creating a subscription-based Call of Duty game. No additional details were provided, nor a tentative release date.
---
Original/source articles:
---
Ad blocker interference detected!
Wikia is a free-to-use site that makes money from advertising. We have a modified experience for viewers using ad blockers

Wikia is not accessible if you've made further modifications. Remove the custom ad blocker rule(s) and the page will load as expected.