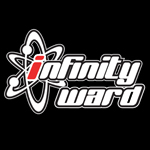 A California Supreme Court judge has ruled that Activision's claims in its lawsuit against Electronic Arts (EA) are sufficient enough for the case to move forward. EA had attempted to have the case thrown out.
Among the allegations of the $400 million contract-interference suit, Activison claims that EA had been attempting to lure Infinity Ward founders Jason West and Vince Zampella away from the Call of Duty publisher. Additionally, Activision further alleges that the two were conspiring with EA to help Battlefield: Bad Company 2 at the intentional expense of Call of Duty: Modern Warfare 2.
To further complicate the matter, EA was only recently added on to complaint. The original dispute comes from West and Zampella's suing of Activision over unpaid bonuses and unfair dismissal. Prior to receiving their royalties from the profits made from Modern Warfare 2, the two reportedly had their contracts terminated.
Activision counter-sued West and Zampella, stating that they had been in league with EA. Shortly thereafter, the two formed Respawn Entertainment, which joined EA's partner program.
Additionally, 38 Infinity Ward employees, current and former, also sued Activision. Comparable to the one made by West and Zampella, the complaint dealt with unpaid bonuses as well, and has since been consolidated with the Activision vs. West, Zampella, and EA case.
---
Sources:
Ad blocker interference detected!
Wikia is a free-to-use site that makes money from advertising. We have a modified experience for viewers using ad blockers

Wikia is not accessible if you've made further modifications. Remove the custom ad blocker rule(s) and the page will load as expected.