---
Call of Duty just got its own convention.
A two day event to be held from September 2-3, Call of Duty XP (Call of Duty Experience) will be an assembly of gamers of Activision's number one FPS franchise.
While still a month away, Activision is already planning big for this meeting of Call of Duty fans. Among some of the festivities are a $1 million Call of Duty tournament, life-size recreation of Scrapyard for paintball, a life-size recreation of The Pit to run, a Call of Duty armory museum, a reveal of more Call of Duty ELITE details...
Oh, and the chance to play Modern Warfare 3's multiplayer two months before release.
That's right, to add to the celebration, Activision will lift the iron curtain surrounding the multiplayer of Modern Warfare 3. Attendees will be able to get a hands-on opportunity with the new Survival Mode that is part of Modern Warfare 3's Spec Ops.
Activision's social media manager, Dan Amrich, put up a podcast interviewing some of the people that have a behind the scenes look at the event, including Robert Bowling and David Vonderhaar. You can listen to it, here.
Tickets for the event will be sold at $150 starting on July 19, with 100% of the money made going to the non-profit, Call of Duty Endowment fund ("helps soldiers transition to civilian careers after their military service.")
Those who cannot be at Call of Duty XP will be able to watch it via online streams.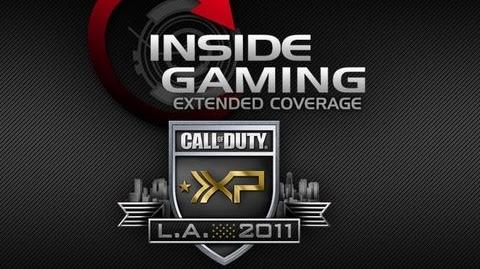 ---
Original/source articles:
---
Ad blocker interference detected!
Wikia is a free-to-use site that makes money from advertising. We have a modified experience for viewers using ad blockers

Wikia is not accessible if you've made further modifications. Remove the custom ad blocker rule(s) and the page will load as expected.