UPDATE: Looks like Infinity Ward has taken advantage of the hype. Check out the teaser trailers for Modern Warfare 3.
UPDATE: Robert Bowling (FourZeroTwo) responded to the leaks by stating in a tweet: "A lot of hype & a lot of leaked info on #MW3, some still accurate, some not. To avoid spoiling the experience, I'd wait for the real reveal."
---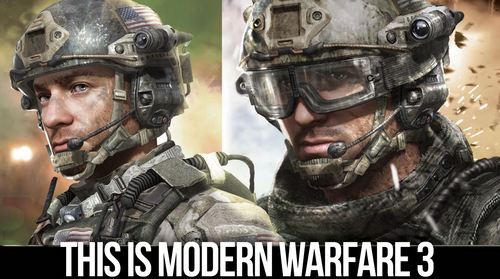 All of the below information and images comes from Kotaku

Modern Warfare 3 opens moments after the cliffhanger ending of Modern Warfare 2 with the U.S. struggling to stave off a surprise Russian attack.
The single-player campaign will ping-pong players around the world as they take on the multiple throwaway roles as a Russian Federal Protective Services agent, SAS Operative, tank gunner, and AC-130 gunner as well as key characters from previous installments and new recurring characters. The game will feature about 15 missions, kicking off with the invasion of Manhattan by a Russian force and wrapping up with a final encounter in Dubai.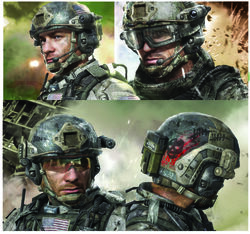 The plot, as described, seems to be keeping with developer Infinity Ward's habit of delivering complex, short sequences punctuated by lots of gunfire and scene changes. The game also has players take control of several vehicles, returning gamers to the AC-130 gunship as a gunner and plopping them down in a tank as part of a U.S. Armored Division.
The single-player campaign, which appears to wrap up most of the unanswered questions and character fates of the first two Modern Warfare titles, also introduces new characters who appear to be destined for future Modern Warfare games, especially two Delta Force operatives codenamed "Frost" and "Sandman"
Multiplayer in the game returns with a chunky list of playable maps as well as two types of Spec Ops modes: "Survival" and "Mission".
You can read what is purportedly the whole story line (MAJOR SPOILERS) here.
---
None of this information has officially been released by Activision, and we'll update this if any more news appears.
---
Source: Kotaku | The Modern Warfare 3 Files: Exclusive First Details on the Biggest Game of 2011
---
Ad blocker interference detected!
Wikia is a free-to-use site that makes money from advertising. We have a modified experience for viewers using ad blockers

Wikia is not accessible if you've made further modifications. Remove the custom ad blocker rule(s) and the page will load as expected.