Dear Robert,
I'm not a public figurehead, but I don't think it would seem right if the Call of Duty community sent you off without a proper goodbye.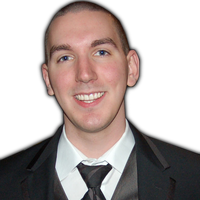 For more than five years we have gotten to know you through your tweets and your interviews, from our first look at the rainy gloom of "Crew Expendable", to that in-depth look at the precarious nature of Overwatch. There's been hate and love, frustration and success. Through it all we still came back to you to hear the latest word on one of the world's largest gaming franchises.
Whether it be stealth clowns or disconnected controllers, your few gaffes have been excusable. Your cordial and engaging interaction with the masses has earned you well-deserved respect among the community. Three simple digits have come to represent one of the most active and amiable community managers (or creative strategists, if you prefer) in the gaming industry, and one who, if he cannot do anything about something, will at least listen.
And after all this time, I do not think I am alone in saying that you have become a personification of Call of Duty. When you think of Call of Duty, you also think of Robert Bowling. I don't think there are a lot of other community managers/creative strategists out there that can claim the same.
That's what makes saying goodbye a little more complicated than just a wave. We're turning a new chapter in the gaming industry, with the absence of the PR man behind the watershed FPS that was Call of Duty 4. Life does go on, but as perhaps the last familiar face from the "original" Infinity Ward team makes his exit, we stand to give our applause.
Here's to you, Robert. May you find success in whatever the future holds for you.
Best regards,
Bovell
Call of Duty Wiki administrator
Ad blocker interference detected!
Wikia is a free-to-use site that makes money from advertising. We have a modified experience for viewers using ad blockers

Wikia is not accessible if you've made further modifications. Remove the custom ad blocker rule(s) and the page will load as expected.