As we all know the dlc for BO3 will be launched first on Playstation 4 but will of course have Fan favourite zombie maps like Zombie Ops Arcade and Five whith moderen predidents and also the Moon and some awesome mutiplayer maps.comment about what they should add in the DLCS thanks for reading!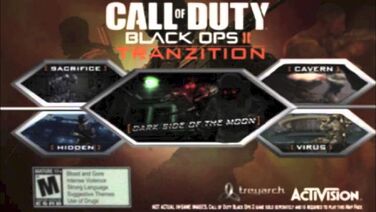 Ad blocker interference detected!
Wikia is a free-to-use site that makes money from advertising. We have a modified experience for viewers using ad blockers

Wikia is not accessible if you've made further modifications. Remove the custom ad blocker rule(s) and the page will load as expected.