Happy Holidays to all!
---
Shotrocket6 teamed up with a buddy of his and Thumps4DaZomb to produce a Call of Duty Wiki Christmas video!
As you probably mustered from the title of the blog and video, the video parodies the popular Carol The Twelve Days of Christmas.
The video is below, make sure to check it out!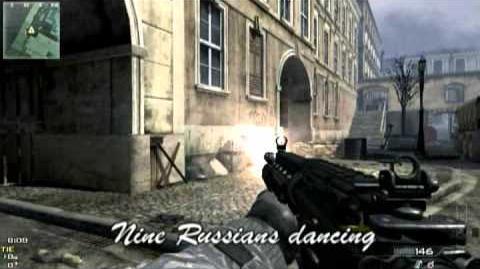 ---
Credits:
Voice harmony: Shotrocket6
Video editing: Shotrocket6
Audio editing: Brendan Lydon
Finale image: Thumps4DaZomb
---
Addendum:
I am not opposed to singing more songs for this wiki. Leave any suggestions on my talk page whenever you feel it appropriate and I shall consider them :D Shotrocket6 06:27, December 27, 2011 (UTC)
---