Thank you to Argo and Soapie Shad for helping me get this right
Treyarch have tweeted what appears to be a teaser for something related to Zombies to be revealed at San Diego Comic Con on July 9th.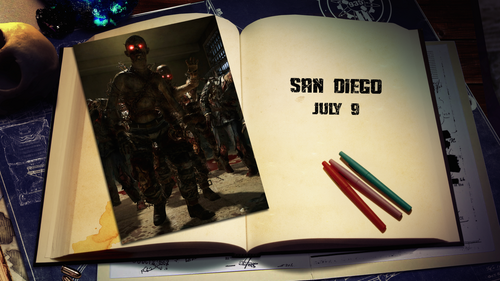 It is worth keeping in mind that multiplayer reveals normally doesn't make an appearance until Gamescom, however this year it appeared much earlier at E3.
Source: http://www.gameinformer.com/b/news/archive/2015/06/24/treyarch-teases-black-ops-iii-zombies-reveal-for-san-diego-comic-con.aspx
Ad blocker interference detected!
Wikia is a free-to-use site that makes money from advertising. We have a modified experience for viewers using ad blockers

Wikia is not accessible if you've made further modifications. Remove the custom ad blocker rule(s) and the page will load as expected.